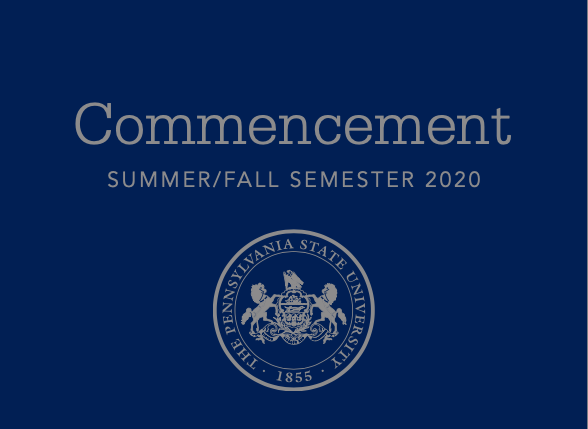 ABINGTON, Pa. — Penn State Abington will graduate 280 new alumni during the University's overall virtual ceremony at 2 p.m. on Saturday, Dec. 19.
The ceremony is expected to last about 45 minutes and will recognize the academic achievements of those who are completing degree requirements this fall, including undergraduates at University Park and the Commonwealth Campuses, as well as all graduate students.
Following the livestream ceremony, the Abington commencement webpage will go live to recognize the accomplishments of the college's summer and fall graduates. The Abington webpage will include individual student recognition and brief video messages from Andrew August, interim chancellor, as well as faculty and staff.
A printed copy of the Abington commencement program will be mailed to all graduates.
Graduates are encouraged to use the hashtags #psuabgrad, #PSUgrad, and #Abington2020 to share photographs of in-home, socially distant celebrations.
While the coronavirus pandemic has led the University offer the virtual summer/fall 2020 commencement, Abington will invite graduates to return for a future commencement ceremony when public health guidelines allow.
About Penn State Abington
Penn State Abington provides an affordable, accessible and high-impact education resulting in the success of a diverse student body. It is committed to student success through innovative approaches to 21st-century public higher education within a world-class research university. With nearly 4,000 students, Penn State Abington is a residential campus that offers baccalaureate degrees in 22 majors, undergraduate research, the Schreyer Honors College, NCAA Division III athletics and more.