Largest gift in campus history will support student scholarships, global engagement opportunities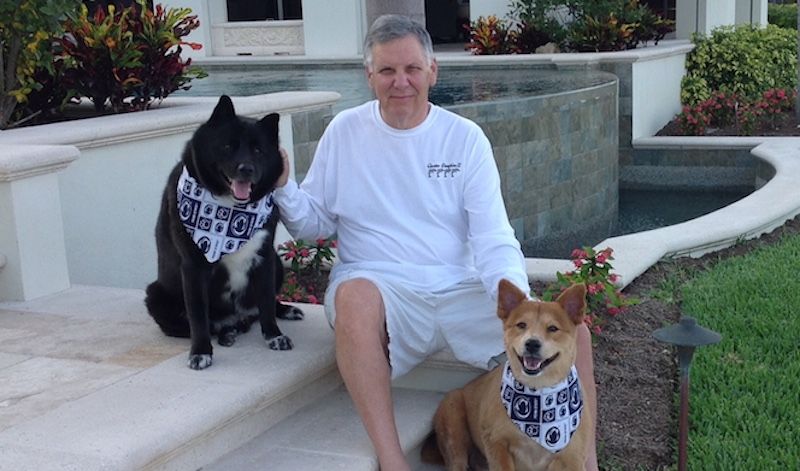 ABINGTON, Pa. — Stephen Taub, a former Penn State Abington student and University Park graduate, has continued his longtime support for Abington with a $17.3 million commitment, the largest gift in the campus' history. The new Taub Endowments will provide high-impact opportunities for deserving students through scholarships and global engagement programs focused on leadership, innovation and multiculturalism within education, commerce and government.
"Steve's generosity ensures that future talented Abington students will be able to afford a Penn State degree in a campus committed to experiential learning, global engagement, intercultural understanding, and ethical leadership in action — values that Steve embodies," Abington Chancellor Damian J. Fernandez said. "This gift could not come at a more important time in our history. With the largest incoming class of first year students, 50 percent of whom are students of color and 25 percent international, this gift positions Abington as a regional leader when it comes to intercultural student experiences and globalization."
The newly created Taub Endowments build on a legacy of commitment to Abington. Taub has made in excess of $1.5 million in gifts to the campus over the years, as well as a $3 million bequest in 2010, also for scholarships and intercultural leadership programs. This brings his total commitment to more than $22 million, a testament to Taub's appreciation of the impact of an Abington education and the important role Abington played in his life and career.
"Giving to Penn State Abington is a meaningful investment in the skills and knowledge students need to make positive impacts for the mutual benefit of everyone they come in contact with throughout their careers," Taub said. "Understanding diversity among people and societies nationally and globally based upon these learned skills and acquired knowledge are essential for long-term harmony and prosperity for the country and the world."
Taub was a longtime president and chief executive officer of the world's largest natural licorice products manufacturer. His 38-year career managed operations in the United States, Europe, Middle East/Central Asia, and China for a firm that produced flavors and active ingredients for food, confectionary, pharmaceutical, nutraceutical, cosmetic, personal care, and tobacco products. Taub's regular visits to more than 90 countries uniquely established him as a well-respected and successful global industrialist and leader.
"This landmark commitment from Steve will create extraordinary academic and engagement opportunities for students with financial need," Penn State President Eric J. Barron said. "It will help these students earn a Penn State degree, while also taking their learning abroad, to experience other cultures, and to become citizens of the world. These experiences are transformative and crucial for preparing to work in a global marketplace. Penn State students, present and future, are fortunate to have a friend and fellow Penn Stater as generous and forward-looking as Steve."
The funds will transform the undergraduate experience and support Abington's vision for a world where students from all socio-economic, racial and ethnic backgrounds have the opportunity not only to learn but also to excel.
About 'A Greater Penn State for 21st Century Excellence'
This gift from Steve Taub will advance "A Greater Penn State for 21st Century Excellence," a focused campaign that seeks to elevate Penn State's position as a leading public university in a world defined by rapid change and global connections. With the support of alumni and friends, "A Greater Penn State" seeks to fulfill the three key imperatives of a 21st century public university: keeping the doors to higher education open to hard-working students regardless of financial well-being; creating transformative experiences that go beyond the classroom; and impacting the world by fueling discovery, innovation and entrepreneurship. To learn more about "A Greater Penn State for 21st Century Excellence," visit greaterpennstate.psu.edu.
About Penn State Abington
Penn State Abington provides an affordable, accessible and high-impact education resulting in the success of a diverse student body. It is committed to student success through innovative approaches to 21st century public higher education within a world-class research university. With nearly 4,000 students, Penn State Abington is a residential campus that offers baccalaureate degrees in 19 majors, undergraduate research, the Schreyer honors program, and NCAA Division III athletics. Visit abington.psu.edu for more information.