Faculty-led student teams from local colleges and universities encouraged to register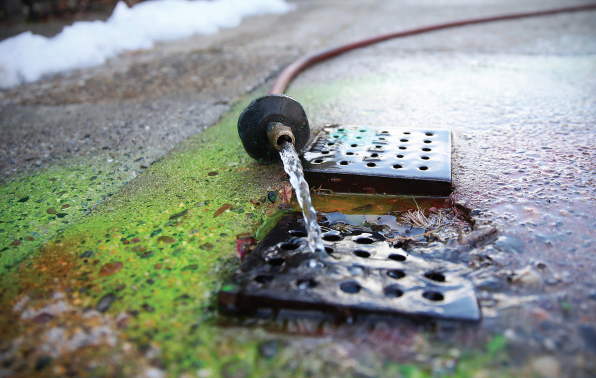 ABINGTON, Pa. — Illicit discharges are responsible for poor water quality in many U.S. streams, lead to potential health problems for people playing in the streams, and are illegal. That's why Penn State Abington researchers are gathering the best minds in the region to help save Philadelphia's natural water systems.
Penn State Abington, in partnership with the Philadelphia Water Department, invites faculty-led undergraduate and graduate student teams from local colleges and universities to participate in the Philadelphia Water Challenge: Cross Connection Detection Improvement Contest.
Philadelphia Water's Separate Storm Sewer system is vulnerable to dry weather discharges through cracked or misconnected laterals or pipes that allow sanitary sewage to enter the pipes that discharge directly to local streams and rivers. These discharges can lead to water quality violations and potential health concerns.
For decades, utilities and municipalities have spent millions to track down and abate these misconnected laterals. Given the improvement in remote sensing technologies, wireless technologies, robotics, geographic information systems, and data management it is believed that an adaptable technology from another environmental or industrial field can be developed to meet the needs of misconnection investigation and resolution.
The winner will be the team that demonstrates a functional methodology and/or technology to improve illicit connection detection.
What's your best solution to detecting these illicit discharges? Get started now by registering for the Philadelphia Water Challenge: Cross Connection Detection Improvement Contest. Check out videos for more information about the challenge, as well as rules for the contest.
Penn State Abington provides an affordable, accessible, and high-impact education resulting in the success of a diverse student body. It is committed to student success through innovative approaches to 21st-century public higher education within a world-class research university. With nearly 4,000 students, Penn State Abington is a residential campus that offers baccalaureate degrees in 19 majors, undergraduate research, the Schreyer honors program, NCAA Division III athletics and more.