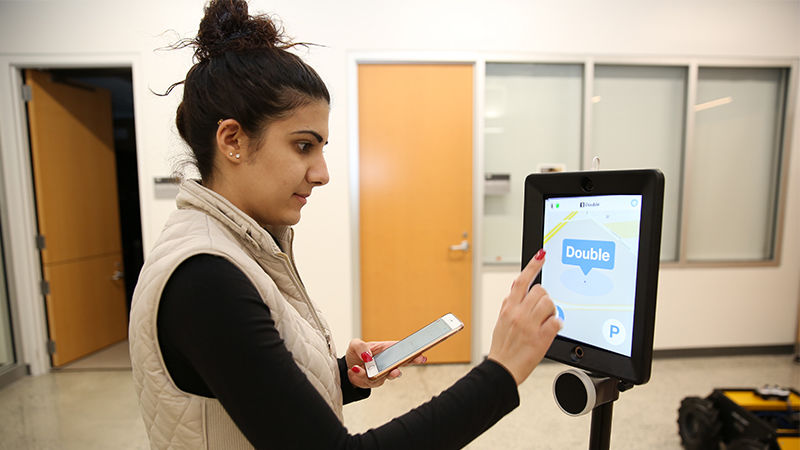 ABINGTON, Pa. — Penn State Abington recently announced generous scholarships earmarked for its Philadelphia regional general engineering students. Juniors and seniors enrolled in the general engineering multidisciplinary engineering design (MDE) option will receive a scholarship for each year they are enrolled in the major.
Graduates of the program receive a degree from the one of the nation's top schools in the profession, the Penn State College of Engineering, while living in the Philadelphia area for their coursework and, if they choose, for their required 300-hour internships.
The coursework provides practical experience in several disciplines including and electrical engineering, mechanical engineering, computer engineering, and engineering design. Students in MDE spend the first two years at Abington building a strong engineering and robotics foundation. The last four semesters take place at the state-of-the-art engineering suite at Penn State Great Valley. A capstone design project encompasses the fourth year along with a single semester technology-based entrepreneurship course.
The multimillion-dollar engineering suite is outfitted with advanced professional software and equipment. Students have access to top-tier circuits and robotics labs, as well as a fabrication and design facility. Laser engravers, 3D printers, machining centers and other shop tools are available.
Employers say students graduate with hands-on experience integrating engineering disciplines. And the alumni say the Penn State Abington general engineering degree is the key to high-paying, satisfying jobs with potential for career advancement.
Zach Stehouwer, a May 2016 graduate and systems engineer at JBT Corp., said the degree prepared him to be an engineer.
"I learned robotics and valuable mechanical engineering skills," he said. "I graduated with quite a bit of experience, more than I ever expected."
Kim Kishbaugh from JBT Corp. hired Stehouwer.
"I learned robotics and valuable mechanical engineering skills," he said.
Kathryn Jablokow, associate professor of mechanical engineering and engineering design, manages the degree program. She said industries want special combinations of skills, which the degree program fulfills.
"It can be product design, a thing, a system such as a car or a part of a car, or an aircraft carrier. We want students to be able to say 'I can build all of the parts,' not just some of them," she said.
The multidisciplinary engineering design option of the Penn State general engineering degree is delivered by a consortium composed of Penn State Abington, Penn State Brandywine, and Penn State Great Valley.
To learn more about the major or scholarship, contact Zafer Hatahet, division head of science and engineering, 215-881-7560 or [email protected].