Penn State Abington series profiles new faculty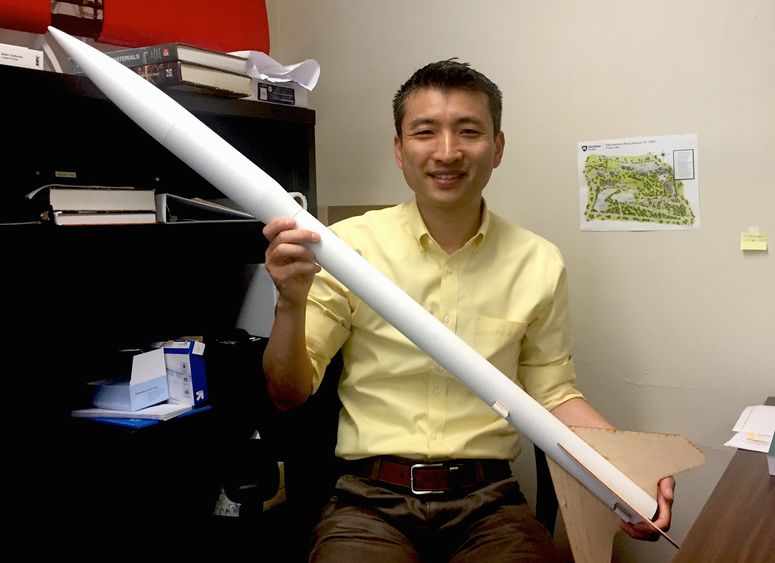 ABINGTON, Pa. — Penn State Abington presents "Spotlight Series: Profiling new Penn State Abington faculty."
Masataka Okutsu, assistant professor of engineering
Education: Bachelor's, master's and doctoral degrees in aeronautical and astronautical engineering from Purdue University. Doctoral thesis: "Design of Human Missions to Mars and Robotic Missions to Jupiter."
Previous academic posts: The Catholic University of America, Purdue University
Professional memberships: American Institute of Aeronautics and Astronautics, American Astronautical Society
Etc.: Okutsu earned his pilot's license in 1996. He speaks Japanese.
Masataka Okutsu conducts research in astrodynamics and space-mission design. One example of his work focuses on gravity assist, in which a vehicle could change its flight velocity by performing a flyby of a moving planet or a satellite. He has designed multiple gravity-assist trajectories for NASA's mission studies, including an end-of-mission scenario for the Cassini spacecraft at Saturn, and Jovian tours for the Europa Orbiter at Jupiter. Other research areas include advanced mission concepts, such as manned missions to Mars. Okutsu's work has been covered by the national and the international media, including MSNBC and the BBC.
Penn State Abington, formerly the Ogontz campus, offers baccalaureate degrees in 19 majors at its suburban location just north of Philadelphia. Nearly half of its 4,000 students complete all four years at Abington, with opportunities in undergraduate research, the Schreyer honors program, NCAA Division III athletics, and more. Students can start the first two years of more than 160 Penn State majors at Abington and complete their degrees at University Park or another campus.