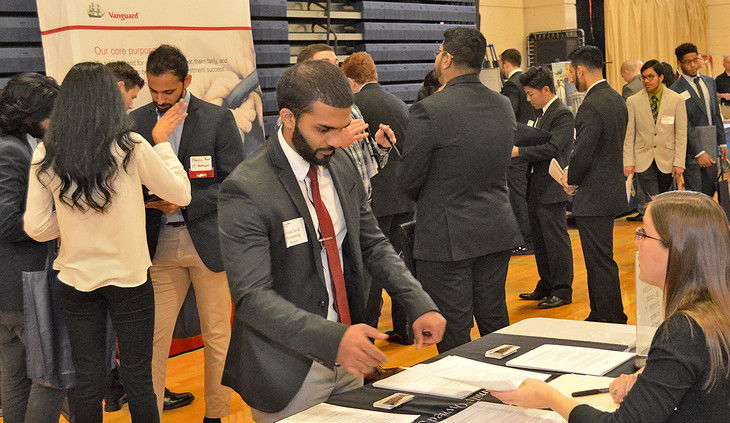 ABINGTON, Pa. — The Penn State Abington Center for Career and Professional Development (CCPD) will host its annual spring career expo on Tuesday, April 4, in the athletics building on campus. It will feature almost 100 firms searching for qualified interns and employees.
Current students and alumni are invited to attend the event, which runs from 10 a.m. to 1 p.m. Professional attire is required for entry.
Students and alumni say working with the Abington CCPD is key to a successful experience at the fair. The staff will advise you on researching and targeting specific companies and developing a resume and talking points.
Many firms make the Abington spring and fall career fairs regular stops in their recruiting outreach, due to the quality of applicants.
Penn State Abington, formerly the Ogontz campus, offers baccalaureate degrees in 18 majors at its suburban location just north of Philadelphia. Nearly half of our 4,000 students complete all four years at Abington, with opportunities in undergraduate research, the Schreyer honors program, NCAA Division III athletics, and more. Students can start the first two years of more than 160 Penn State majors at Abington and complete their degrees at University Park or another campus. Lions Gate, our first residence hall, will open this August.