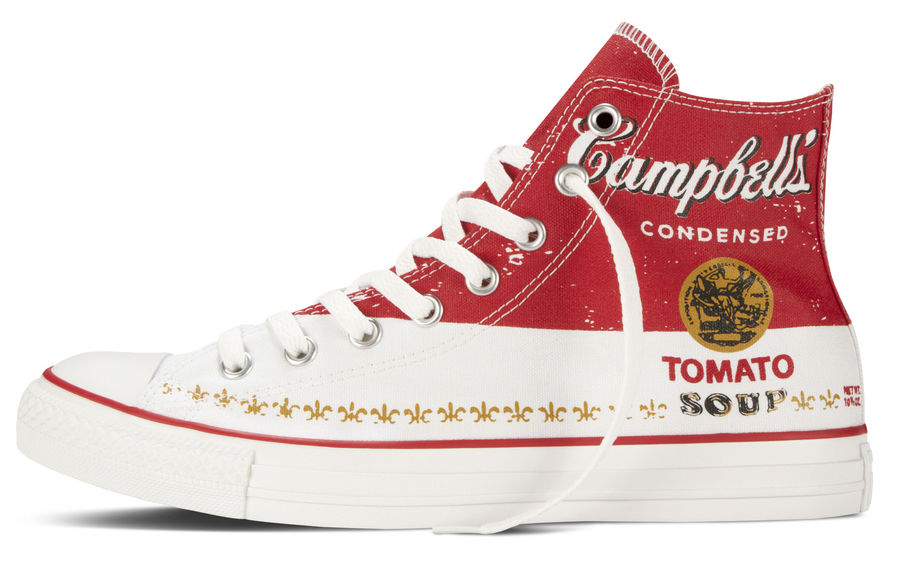 An alumnus and executive for the Campbell's Soup Co. shared the inner workings of life as an integrated marketing practitioner with Penn State Abington students recently.
Mark Materacky, marketing director for the Soup & Broth Category Activation at the iconic company, oversees everything from profit and loss and commercializing and developing products to cross-functional teams of legal, research and regulation experts.
"When you are in brand management, you are the mini CEO of the brand you lead." Mark Materacky, marketing director, Campbell's Soup Co. 
Materacky spearheads the creation of communication plans across all paid, owned and earned channels. His work on the "Made For Real, Real Life" campaign achieved national attention recently for showcasing diverse families in humorous, real-life scenarios.
"When you are in brand management, you are the mini CEO of the brand you lead," he said.
He manages advertising campaign development, product launches and early-stage innovation, strategy and business development for multiple products. 
"The development proposition takes years before a product gets out to marketplace, and not everything is a success," he said. "Maybe 80 to 90 percent of new products fail in supermarket."
"The big question is: How do we connect with consumers?" Materacky asked the students.
His goal of connecting with consumers drove his professional journey. Materacky earned his bachelor's degree in industrial engineering from Penn State and confessed to the class that he chose his major and first job for the money. 
While working in Oregon for Intel Corp., he recalled managing 30 to 40 technical employees as a humbling experience.
"Most of the employees were closer to my parents' ages. I had no management experience so I learned how to build relationships and work collaboratively with others who had done a lot of good things in their lives," he said.
"But it helped me find out what I really wanted to do," Materacky continued. "I worked on the on supply side, and I realized wanted to get closer to the consumer and try to understand consumer motivations," he said.
Three years in Oregon cemented his decision to pursue dual master's degrees from Northwestern University in engineering management  and business administration. After graduation, he accepted a position at Campbell's as an associate brand manager and 11 years and nine positions later, he's living the dream as a soup-er marketer.
Shruti Gupta, professor of marketing, sought out Materacky to visit her upper-level marketing classes.
"This was a great networking opportunity for students with a successful and established marketing practitioner from a Fortune 100 company in the Philadelphia area," she said.
Gupta regularly invites experts from worldwide companies to small business owners to meet her students. Local entrepreneurs and alumni Andrea and Brian Polizzi of Waffatopia hired two interns they initially met in Gupta's classes.
++++++++++++++++++++++++++++++++++++++++++++++++
Penn State Abington, formerly the Ogontz campus, offers baccalaureate degrees in 18 majors at its suburban location just north of Philadelphia. Nearly half of our 4,000 students complete all four years at Abington, with opportunities in undergraduate research, the Schreyer honors program, NCAA Division III athletics, and more. The Lions Gate residence hall will open in August 2017.