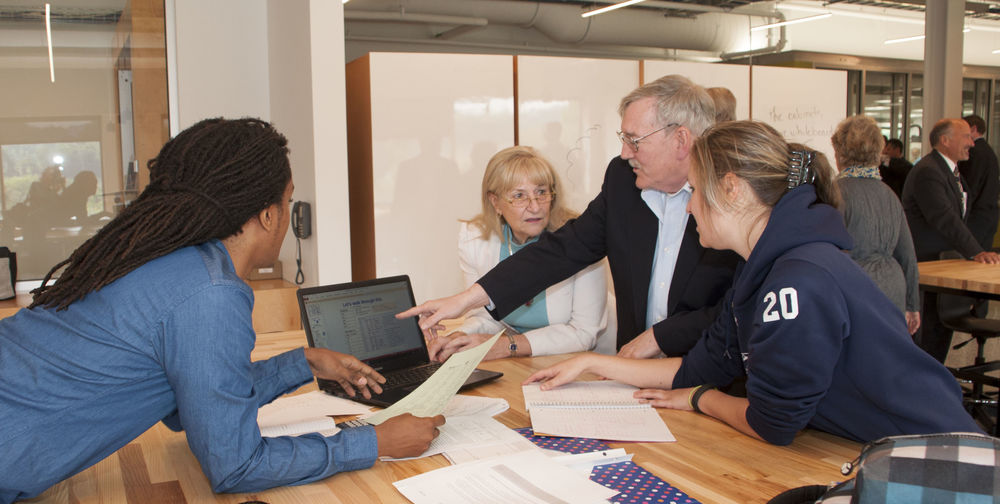 Penn State Abington students will benefit from the campus' share of a $1.7 million grant aimed at increasing the number and diversity of graduates from the engineering major.
The plan, funded by the National Science Foundation, aims to support racially underrepresented and first-generation engineering majors through summer preparatory coursework. Students attend the math-focused seminars prior to their first semester at Abington.
"Math preparation is a key component to success for STEM majors. Students in summer programs establish peer teams and are better prepared."

-- Amy Freeman, assistant dean of engineering diversity, College of Engineering
Summer prep, or bridge, programs prove to be very effective.
"Data showed that students completing summer bridge programs were almost twice as likely to stay in engineering as those who did not complete a bridge program," Freeman said.
Retaining students as engineering majors during the first three years is a large determinant of graduation.
The Abington general engineering major provides practical experience in multidisciplinary engineering design encompassing electrical, mechanical, and computer engineering. Students spend the last two years working in a multimillion-dollar suite outfitted with technology used in industry.
Ann Schmiedekamp, professor of physics, leads the project at Abington.
Other elements of the summer seminars, which begin in 2016, include:
Hands-on or observational experiences with engineering
Site visits to technical firms and research projects
Access to faculty, advisory, and financial support
Mentoring and retention programming through the students' first year.
Altoona, Berks, and University Park share the grant, which runs through 2021, with Abington.