INVENT Penn State supports project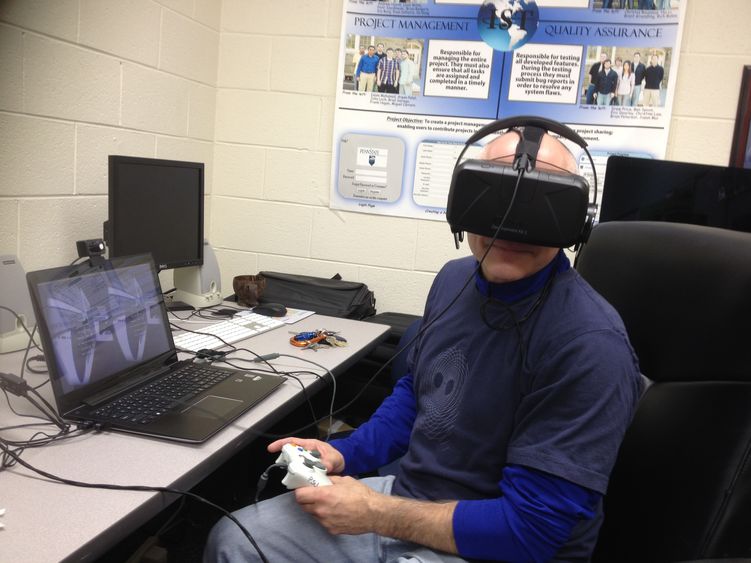 ABINGTON, Pa. -- A seed funding competition awarded Penn State Abington $50,000 to fast-track development of a maker space, enhancing the existing entrepreneurial environment at the college and in the community. It will be housed at the nearby Abington Art Center (AAC), a long-time partner of the college, and create a vibrant community resource that combines the maker and co-working areas with an innovation and idea hub.
Abington Chancellor Karen Wiley Sandler said the award advances the college's commitment to economic development and entrepreneurship in Abington Township.
"We look forward to promoting economic vitality and exciting new ideas," she said.
The funding from INVENT Penn State will transform underutilized square footage at the AAC for use by faculty, staff, students, alumni, and the local community. It will cover initial renovations, equipment, personnel, and administrative costs and ensure its long-term sustainability. As an alternative to the rental or membership model employed at similar spaces, the college will implement a juried competition for access. 
The award is akin to a capstone for a process that has been advancing at the college for about five years, according to Norah Shultz, senior associate dean for Academic Affairs and project team leader. 
"These funds will move forward the faculty-led initiative that pulls together the best of innovation and technology with creative work and a commitment to social justice," she said. "This seed money became available just when our curricular offerings and local partnerships are poised to make optimal use of the funds."
Two Abington art faculty cultivated the concept of an Abington College maker space, enlisting colleagues from disciplines including biology, psychology, history, information sciences and technology, and engineering. The collaboration led to a groundbreaking team-taught course, Liberal Arts 497: Visualization, that earned multiple teaching innovation awards including one from the University's Schreyer Institute for Teaching Excellence. 

Abington also built a foundation for the maker space through membership in the American Association of Colleges and Universities Philadelphia Civic Learning and Democratic Engagement Action Collaborative, which addresses social problems through community partnerships. To support this mission, the college is implementing minors in civic and community engagement and in entrepreneurship and innovation.
Shultz said community has been one of the guiding principles throughout the process.
"As we wrote in our winning proposal, 'Our overall goal has been to create a space in the community to partner with members of the community to serve the community.' "
The project team is comprised of Shultz; Gary Calore, associate professor of philosophy, coordinator of Intercollege and Interdisciplinary Programs; Yvonne Love, entrepreneur and assistant professor of art; Dan Goldberg, entrepreneur and business lecturer; William Cromar, senior art lecturer; Joseph Oakes, senior IST lecturer; and Tom Stone, business lecturer and president of the Rydal-Meadowbrook Civic Association, which encompasses the Abington campus.
University President Eric Barron announced the $30 million INVENT Penn State initiative in January to leverage Penn State's research and entrepreneurial spirit to bring to market ideas, products, and services. Students, faculty, and campuses will work with businesses and communities across the Commonwealth to improve the lives of people in Pennsylvania and throughout the world.
INVENT Penn State works with students to encourage ideation and kick-start ideas into promising new companies; collaborates with communities and corporations utilizing Penn State's massive intellectual resources; and partners with alumni to mentor students, shepherd fledgling businesses, and invest in innovative startups.
A total of six Penn State locations, including Abington, received the $50,000 awards: Harrisburg, Lehigh Valley, New Kensington, Wilkes-Barre as well as Erie, The Behrend College.