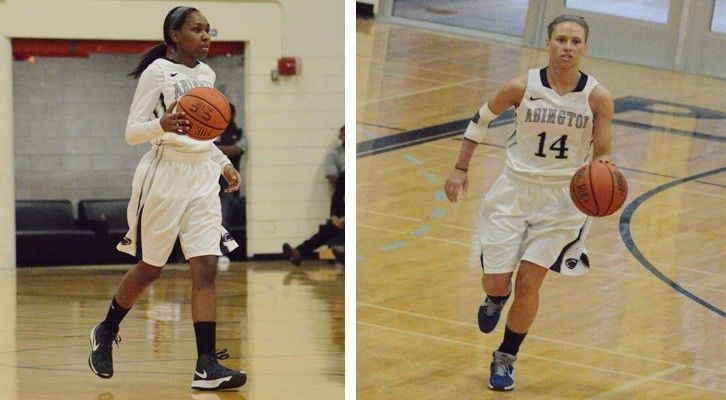 Penn State Abington athletics scores and achievements from Dec. 14, 2014, through Jan. 10, 2015.
A record 104 Abington student athletes earned places on the Director's List for posting a minimum 3.0 GPA for the fall 2014 semester. See who made the list: http://abingtonsports.com/news/2015/1/8/ACADEMICS_0108153341.aspx
Basketball (men)
Centenary College 93, Abington 77
Abington 84, Cairn University 76 (OT)
Senior Max Alton scored his 1,000th point for Abington during the second half. Read the story: http://news.psu.edu/story/339937/2015/01/08/campus-sports/abington-bask…
Gallaudet University 84. Abington 73
Abington 99, Wilson College 78
Lancaster Bible College 66, Abington 64
The North Eastern Athletic Conference named Devin Jones men's basketball player of the week. During winter break, he averaged 21 points per game, 6.5 rebounds, and shot 61 percent from the field.
Basketball (women)
Abington 48, Gallaudet 28
Abington 83, Wilson 30
Abington 64, Lancaster Bible 62
For box scores and complete game coverage, go to www.abingtonsports.com/index.asp.
Penn State Abington fields 13 men's and women's teams as a member of NCAA Division III. For more information on Abington NCAA Division III athletics, go to www.abingtonsports.com.