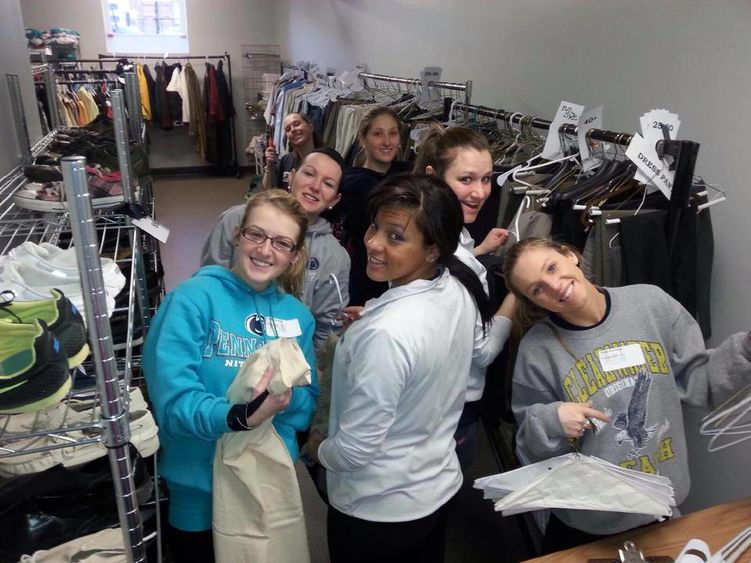 Penn State Abington Athletics released its Spring 2014 Director's List last week, honoring 86 students who successfully manage the demands of NCAA Division III athletics while engaging in rigorous academic programs.
The men's soccer team scored 12 players on the list while their women's counterparts came in second with 11 players. The Director's List also included two-sport student-athletes Breanna Lineman (softball and basketball) and Breanne Kradzinski (volleyball and lacrosse).
The students, who represent all 13 Abington varsity teams, completed the semester with grade-point averages of 3.0 or better, according to Abington Director of Athletics Shawne McCoy. Find the complete Directors List at http://www.abingtonsports.com/news/2014/5/20/GEN_0520141917.aspx
Baseball player Kevin Faber also learned last week that he was named to the American Baseball Coaches Association/Rawlings all-region team.
Both announcements came just after the athletes celebrated the end of the academic year at the annual sports banquet. For the story and images, go to http://news.psu.edu/story/315260/2014/05/08/athletics/dedication-and-sa…
Abington fields men's and women's teams in basketball, cross-country, soccer and tennis. Baseball, golf, softball, and women's lacrosse and volleyball round out the program. To learn more about Abington athletics, go to http://abingtonsports.com/