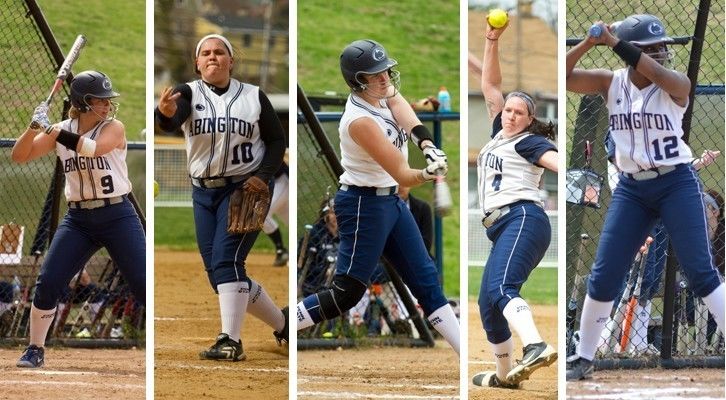 Eight Penn State Abington softball and women's lacrosse players were named to the North Eastern Athletic Conference (NEAC) all-conference teams with one player also earning player of the year honors.
Junior catcher Sheila O'Hagan was named player of the year, and she joined four of her teammates on all-conference teams. O'Hagan, an administration of justice major, blasted 13 home runs and now holds the single-season home run record at Abington and NEAC.
Junior pitcher Michaela Drogalis and first-year student athletes Emily Wrenn, Breanna Lineman and Danielle Jones also earned all-conference honors.
Three women's lacrosse players were named to the NEAC all-conference teams. Junior engineering major Avery Winn earned the honor for the second consecutive year, and she was joined by corporate communication majors Rebecca Nutt and Kaitlin Gossner.
To learn more about Abington NCAA Division III athletics, go to www.abingtonsports.com/index.aspx