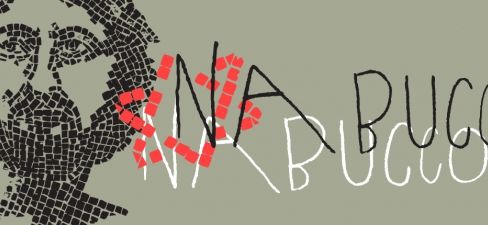 Aficionados and casual fans, the mildly curious and those interested in deepening their understanding of opera are all invited to Penn State Abington for a screening of Verdi's landmark opera "Nabucco" at 2:30 p.m. Sunday, Sept. 22, in 112 Woodland Building, 1600 Woodland Road.
In a relaxed and open format, Moylan C. Mills, professor emeritus of integrative arts, leads a lively discussion among audience members. No question is off limits and, while there are many regulars, newcomers are always welcome. The conversation usually spills into the lobby at intermission while the audience enjoys light snacks and coffee.
"Nabucco" focuses on the plight of the Israelites as they are exiled by the Babylonian king. James Levine conducted of this film version of the Metropolitan Opera production, starring Juan Pons and Maria Guleghina. The opera films tie into the current stage production by Opera Philadelphia.
Admission is $15 and includes light refreshments at intermission.
The Opera Lecture Series is presented by Penn State Abington Cultural and Community Events and sponsored by Susquehanna Bank.
For more information and the complete list of events, go to www.abington.psu.edu/CA or call 215-881-7800.