Abington thrives with camps and classes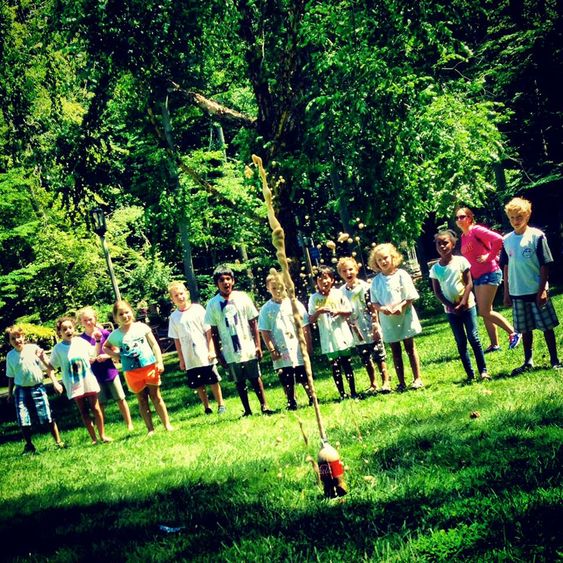 The energy was palpable this summer at Penn State Abington as about 2,500 learners of all ages participated in camps, classes, orientations, open houses and special programming.
Abington boasted the second largest summer enrollment in traditional classes within Penn State this year, according to Eva Klein, senior administrator for research and summer sessions at Abington.
Penn State was the home university for the majority of the nearly 1,800 summer students at Abington, but almost 25 percent were enrolled at other colleges and universities.
Maymester – an intensive session during the month of May – broadened the summer options along with hybrid and online classes, according to Klein. The Summer 2014 schedule will be available in November. For information, go to www.abington.psu.edu/summercredit
Meanwhile, 600 campers in grades three through 12 seized the opportunity to explore and expand their interests during Abington Kids and Teen College.
Among the 2013 group were seven children from South Korea. The children were enrolled in camp by the organizers of an English immersion program and lived with host families, according to Deanna Bosley, manager of the Kids College.
"It benefitted the other kids who learned some basic Korean from their new friends at camp," Bosley said.
Forty-five one-week programs were offered in areas ranging from science, technology, engineering and math (STEM) to the arts and athletics. The camps employed 24 Penn State students as counselors.
Find out more about 2014 Kids and Teen College at www.abington.psu.edu/youthteen and go to www.facebook.com/PennStateAbingtonCamps and enjoy the camp experience.
Special summer programming included classes for veterans through an innovative work-study partnership between Prudential Financial Inc., Workforce Opportunity Services and Abington.