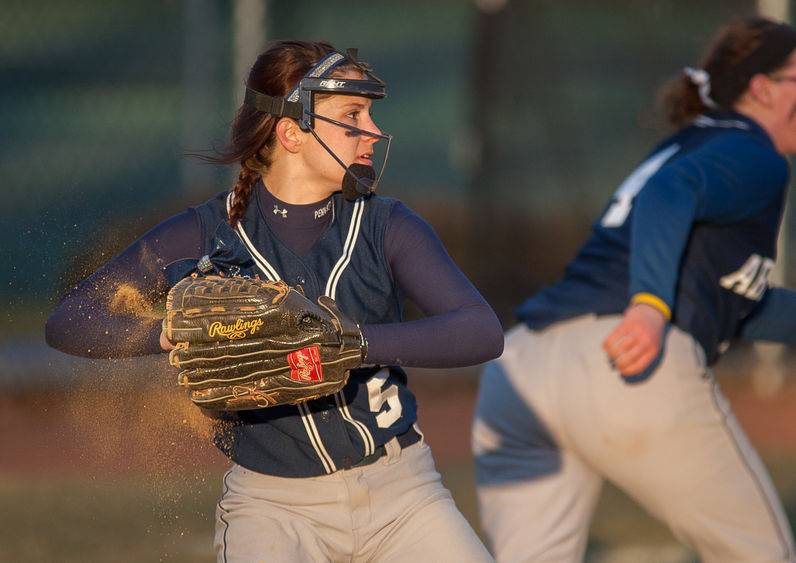 More than 150 Penn State Abington student-athletes were honored for their accomplishments on the fields and courts, in academics and in life at the annual sports banquet that also marked the close of Abington's initial year as a full member of the National Collegiate Athletic Association (NCAA) Division III.
Abby Millan left her hometown of El Paso, Texas, to play volleyball at Abington and earned a slew of honors during an impressive first year including female Rookie of the Year and Most Valuable Player (volleyball). In the North Eastern Athletic Conference (NEAC), she was named Rookie of the Year, earned a slot on the first team all-conference, and was a two-time student-athlete of the week.
Women's volleyball remained in the spotlight at the event when Millan's coaches shared the Jim McGettigan Coach of the Year award. Doug Blystone, Scott Branson and George Greiner were honored for their leadership, which guided the team to maintain its commitment to academic achievement, to manage adversity and to be respectful of opponents, officials and the game.
Two basketball players scored high at the banquet when Mike Marvin and Jessica Schmidt were named Outstanding Student-Athletes for demonstrating leadership, character and morals, all hallmarks of the Abington athletics tradition.

Eleven teams, an all-time high, qualified for the NEAC post-season. The men's soccer team hosted its first NEAC championship, and the cross-country squad hosted its first NEAC championship invitational. Women's volleyball and softball made their first appearances in the conference championship since joining NEAC in 2009. More than 40 student-athletes were named to NEAC All-Conference teams during the 2012-13 sports seasons.

Four Abington student-athletes were named NEAC Player of the Year:
• Rookie and Runner of the Year: Alex Kane
• Men's basketball: Mike Marvin
• Baseball: Bill Parave
• Softball: Michaela Drogalis, Pitcher of the Year. She broke the all-time record for most wins in a season with 21.
Abington fields men's and women's teams in basketball, cross-country, lacrosse, soccer and tennis. Baseball, golf, softball and women's volleyball round out the athletics program.
For the complete list of honorees, go to www.abingtonsports.com/news/2013/5/13/BB_0513130457.aspx.