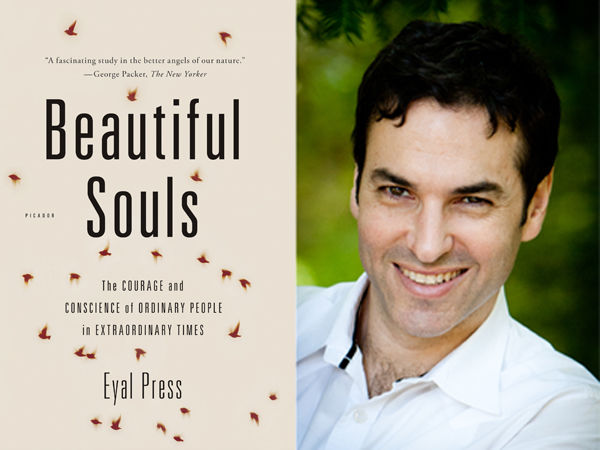 UNIVERSITY PARK, Pa. — Penn State Reads is a new collaborative initiative for first-year University Park campus students. The common reading program is designed to provide a shared experience among new students, encourage intellectual engagement within and beyond the classroom, stimulate critical thinking, and foster a deeper connection to Penn State's mission and core values.
"Penn State Reads is an independent but complementary program to New Student Orientation," explained Daniel Murphy, director of Student Orientation and Transition Programs. "The program will help reinforce many of the messages shared at New Student Orientation about the academic experience new students are entering. The program also supports the conversation we have about community values and the expectations Penn State has regarding academic, social and personal responsibility."
Administered by Undergraduate Education, Student Affairs, the Office for Student Orientation and Transition Programs, and the University Libraries, the common reading program is modeled after Penn State's successful Schreyer Honors College reading program for incoming students and similar reading programs at other universities.
Concepts introduced at New Student Orientation, reinforced through Penn State Reads, then further explored during Welcome Week and beyond will help program leaders create a shared experience for new students that help serve their academic, co-curricular and social transition to the institution, Murphy explained.
The book "Beautiful Souls: The Courage and Conscience of Ordinary People in Extraordinary Times" by Eyal Press has been selected as the common text for the 2013-14 Penn State Reads program. It was selected for its broad approach to ethics and ethical decision-making. Author and journalist Eyal Press is the 2012 Bernard L. Schwartz fellow at the New American Foundation and a past recipient of the James Aronson Award for Social Justice Journalism. Press offered his own take on the themes in the book during a February 2012 interview with Publishers Weekly, saying, "It doesn't take being perfect or heroic or brilliant to feel empathy or compassion, it's a universal human capacity."
First-year students at the University Park campus will receive a complimentary copy of the book at New Student Orientation. All students, faculty and staff are encouraged to read the book and participate in the related planned events. Several campuses are also participating in a pilot of the program using the same text; confirmed campuses as of March 12 include Penn State Abington and Penn State Berks.
New first-year University Park students will read the book prior to the beginning of the fall semester. Students will participate in a variety of programming and discussions centered on the book's major themes.
A highlight of the Penn State Reads program will be the author's visit to the University Park campus, where students will have the opportunity to hear him deliver a thought-provoking lecture connecting the themes of "Beautiful Souls" to the experiences and challenges facing college students today.
Over the course of the next few months, an implementation committee of faculty, staff and students will identify opportunities including co-curricular events such as art exhibits, performances, films, speakers and other activities and introduce discussion platforms to engage new students in a community-wide conversation around a shared reading.
Faculty and advisers will be encouraged to integrate the text into their courses and discussions with first-year students. Content discussion guides will be developed to support any faculty, staff or academic advisers looking to incorporate the book into course discussions. Paperback and electronic copies of "Beautiful Souls" will be made available for faculty and staff interested in providing learning activities around the themes of the book. The electronic version will be especially helpful to students arriving on campus for the first time in August.
"Common reading programs such as Penn State Reads prepare students for what they will experience in the classroom — such as assigned readings, classroom discussions and individual engagement with book content — as well as provide an alternate framework for how they might engage with course content at college, through activities like art, music, dance, film, distinguished speakers," said Murphy. "It is our hope that new first-year students will read "Beautiful Souls" before they arrive on campus for the fall semester, so they can participate in and take advantage of activities planned for them throughout the year."
Questions about the program, or requests for additional information, can be directed to the co-chairs of the initiative, Jackie Edmondson, associate dean for Undergraduate and Graduate Studies in the College of Education, and Daniel Murphy, director for Student Orientation and Transition Programs.