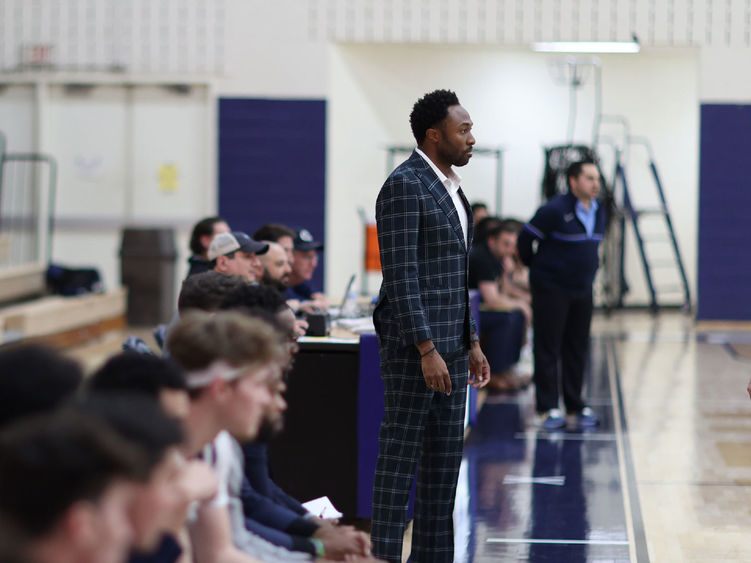 ABINGTON, Pa. — Erin Foley, the director of athletics, intramurals and recreation at Penn State Abington, announced the appointment of Justin Dunbar-Stevens as the program's next men's head basketball coach. 
"Justin brings a wealth of experience and extensive knowledge of the game to Penn State Abington. We look forward to the impact he'll have on the men's basketball program not only on the court but also in the classroom and in the Abington community," Foley said.
Dunbar-Stevens served as head coach of the Penn State Brandywine men's basketball program beginning with the 2018-19 season, and his teams posted 55 victories including three trips to the Penn State University Athletic Conference (PSUAC) tournament. The 2020-21 season was cancelled due to the pandemic. 
Last season, Dunbar-Stevens guided Brandywine to 19 wins and the top-seed in the PSUAC tournament after winning the conference's East Division during the regular season. He was named PSUAC Coach of the Year, and two players earned all-conference honors including the program's first United States Collegiate Athletic Association National Player of the Year. Dunbar-Stevens coached five all-conference players at Brandywine.
"I'm grateful for the opportunity to serve Abington student athletes and help them grow on and off the court. We aim to be a tough-minded group that will compete in the United East Conference for years to come. I'm ready and excited to get to work," Dunbar-Stevens said.
Dunbar-Stevens previously served as an assistant coach at Eastern University, where he was charged with defensive game planning, scouting opponents, recruiting, and team operations. During his two seasons with the team, they earned 31 victories and reached the conference tournament twice. Five players earned all-conference recognition including one player of the year.
 
Dunbar-Stevens began his collegiate coaching career as an assistant at Bucks County Community College during the 2015-16 season. He was later elevated to interim head coach and guided the team to an 11-win improvement over the prior season and its first postseason appearance in eight years.
 
Dunbar-Stevens graduated from Philadelphia University (now Thomas Jefferson University) in 2012 with a bachelor's degree in graphic design communication, and he earned an MBA from Eastern University in 2019.
The Abington men's basketball team finished last season with a 18-9 overall record, marking the most victories since the program became a member of the NCAA Division III in 2012. Abington earned the number three seed in the United East tournament and upset second-seeded Penn State Harrisburg in the semifinals to advance to the team's first-ever conference championship game.
About Penn State Abington
Penn State Abington provides an affordable, accessible and high-impact education to its diverse student body. It is committed to student success through innovative approaches to 21st-century public higher education within a world-class research university. With more than 3,100 students, Penn State Abington is a residential campus that offers bachelor's degrees in 25 majors, undergraduate research, the Schreyer Honors College, NCAA Division III athletics and more.