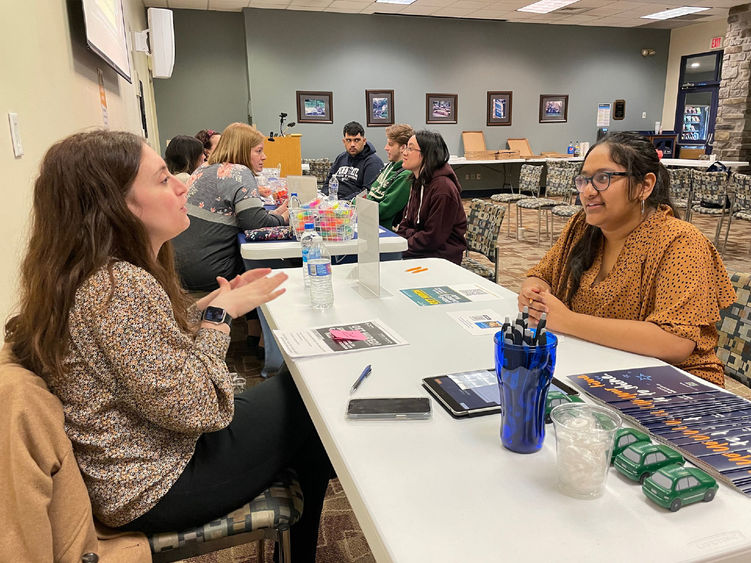 ABINGTON, Pa. — Penn State Abington students seeking internships or full-time positions should attend the campus's Spring Career Fair on Wednesday, March 1, in the Athletic Building. Recruiters will speak to students from 10:30 a.m. to 1:30 p.m.  
Here are some tips from the campus's Career and Professional Development staff to help students switch into professional mode: 
Students can polish their resumes with these tips from Penn State Career Services or check out the Penn State Career Guide.  

Research the list of employers who will be attending. 

Develop and practice a brief introduction or elevator pitch. This brief synopsis of skills and qualifications should be no more than one minute. The student should give some top-level bullet points about what makes them a good fit for the company, including their field of study and relevant experience. They should practice in front of a mirror, or with a loved one or friend, and ask for feedback. 

Business professional attire is required. Students need to make a good first impression in clothing that boosts their confidence. Wear clothing that is polished, clean, and wrinkle-free. If in doubt, choose something more professional than casual. 
In the run-up to the career fair each semester, CPD organizes events to allow students in their first through senior years to develop skills to succeed in the professional world. Career Week, which is held just prior to the fair, immerses students in resume reviews and networking practice. They can also receive free professional attire through the Career Closet. 
Harshvardhan Goel, a junior, retooled his resume with support from CPD staff before last fall's career fair.  
"I went to the Resumania workshop, and they told me how to correct my resume. It feels perfect now. Some of the employers told me my resume was really good," he said. 
Tina Vance-Knight, CPD director, is always ready to offer advice and answer questions from students 
"Career development is about preparation, and when met with a little luck, you find success," Knight said. 
Two companies are supporting Abington students at the career fair. Northwestern Mutual is sponsoring professional headshots for each student, and Main Line Health is sponsoring the student break area. 
About Penn State Abington 
Penn State Abington provides an affordable, accessible and high-impact education resulting in the success of a diverse student body. It is committed to student success through innovative approaches to 21st-century public higher education within a world-class research university. With more than 3,100 students, Penn State Abington is a residential campus that offers baccalaureate degrees in 25 majors, undergraduate research, the Schreyer Honors College, NCAA Division III athletics and more.