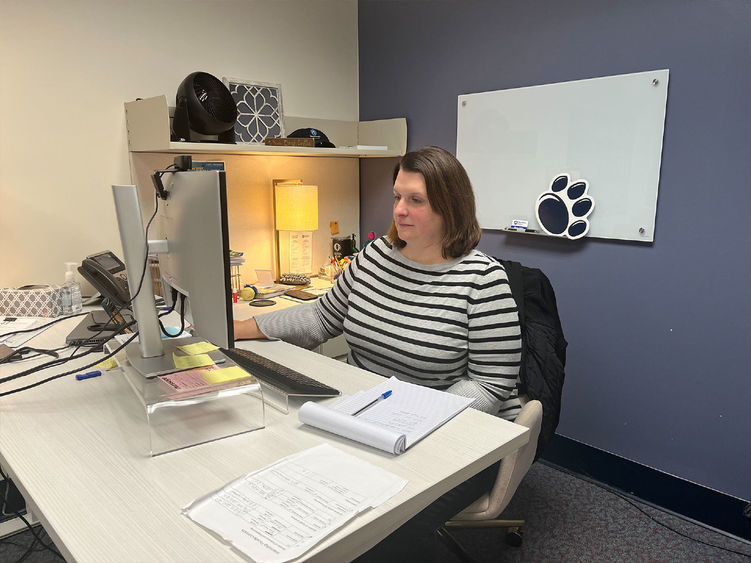 ABINGTON, Pa. — Research by the National Association for Colleges and Employers demonstrates that 56% of students who complete internships accept full-time positions at that employer after graduation. With the April 14 deadline to apply for popular summer internships approaching, the experts in Career and Professional Development (CPD) at Penn State Abington urge students to begin the process now. 
Securing an internship, which generally counts for three credits, requires time and effort, according to Dena Niles, internship and experiential coordinator at Abington. 
"Finding an internship is not a passive sport. However, by starting early and reaching out for help, the process is a lot more manageable since employers fill internships months in advance. Students should make their networks — family, friends, faculty and CPD staff — aware of their search," she said. 
Internships are required for graduation in eight majors, all of which mandate different goals and learning objectives, and students must work with their faculty academic adviser to ensure they fulfill the prerequisites to pursue a credit-bearing internship.  
"Our career counselors are experts in specific majors and can give proven advice that supports students in finding internships," Niles said. 
In addition to securing post-graduation employment, internships often help students like senior Nivaldo Acevedo discern their interests within a specific field.  
"My internship as a mobile UI/UX designer really helped me determine which career path I should follow," the information sciences and technology major said. 
Dhruv Parekh, another information sciences and technology major, discusses securing his internship and his experience with the global investment firm Vanguard in this video.
Students in majors that don't require internships are encouraged to complete exploratory internships, which generally don't require prerequisites unless mandated by the employer. 
CPD provides guidance, workshops and individualized advice throughout the year for internships, with this website as a starting point. It takes students step-by-step through the approvals process and requirements to earn credit. A four-to-six-month lead time is ideal. Internships require a specific number of hours to earn credit, ranging anywhere from 135 hours to 300 hours in one semester. 
Niles encourages students to avail themselves of services such as resume reviews and the Career Closet, where students can take home donated professional attire at no charge, as they prepare for internship interviews. 
The spring Career and Internship Fair is scheduled for March 1, and students often find leads for internships at the event, according to Niles. 
"The employers at the fair are tuned into you at that moment. You can form a connection from a conversation at the fair, and things often happen very quickly from there," she said. 
About Penn State Abington 
Penn State Abington provides an affordable, accessible and high-impact education resulting in the success of a diverse student body. It is committed to student success through innovative approaches to 21st-century public higher education within a world-class research university. With more than 3,100 students, Penn State Abington is a residential campus that offers baccalaureate degrees in 25 majors, undergraduate research, the Schreyer Honors College, NCAA Division III athletics and more.