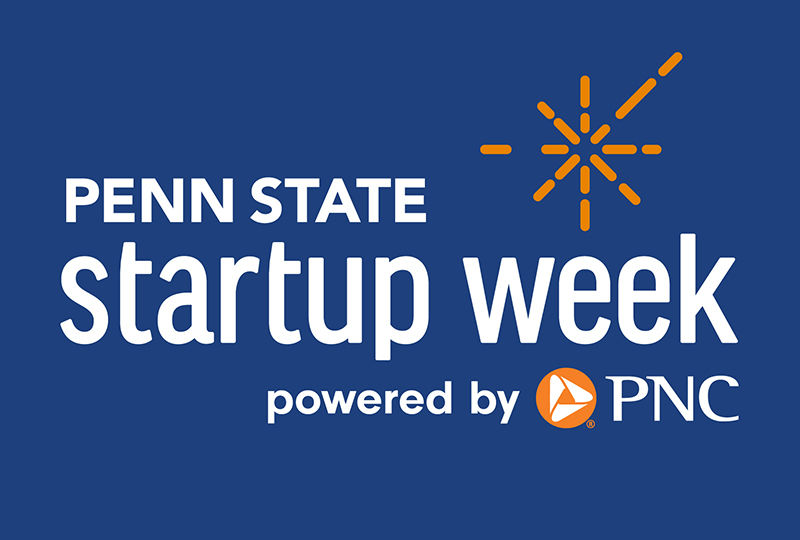 ABINGTON, Pa. — Penn State Startup Week powered by PNC is an annual University-wide event that brings some of the leading minds in entrepreneurship and innovation to Penn State campuses across the commonwealth.  
By connecting students with innovative alumni and pioneers who are achieving success in a variety of disciplines — through startup initiatives of their own or with new ventures in already established organizations—Penn State Startup Week inspires students to go beyond what is expected of them and expand their minds to think more broadly in whatever career path they choose. 
According to Peter Hornberger, director of the Penn State Abington LaunchBox innovation hub, last year's Startup Week events at Abington saw record engagement. 
"We are hoping to create even greater reach with more diverse programming, hybrid delivery formats, and vastly expanded programming partnership," he said.  
All Abington Startup Week events are free and most are open to the public. See the complete list of Penn State Startup Week events throughout the state here.
Monday, April 4, at 11 a.m. 
Startup: Food-preneurs (presented in Spanish only) 
The women founders behind various restaurants and eateries will gather to discuss how they launched their businesses, how these businesses are being sustained, and challenges faced as the Covid-19 pandemic impacted the restaurant industry nationwide. 
Register for Startup: Food-preneurs here. 
Wednesday, April 6, at 11:30 a.m. 
Abington LaunchBox Innovation Challenge 
Participate in the Innovation Challenge by building an unpowered but working television antenna using less than $10 of materials. Entries will be evaluated on functional performance, design/aesthetics, and a one-page marketing flier.  
Register for the Abington LaunchBox Innovation Challenge here. 
Wednesday, April 6, at 2 p.m. 
Launch Trajectories: Developing and Launching a Video Game 
Launch Trajectories features student entrepreneurs that were able to launch a business while pursuing their degrees at Abington. Student entrepreneurs discuss how they got started on their entrepreneurial pathway, who inspired them, what resources they accessed, and where they see their journey taking them. 
 
This event will feature a team comprised of a current Abington student, an Abington alumnus, and their friend who developed and launched their own video game. The game is currently operational and available on one of the largest gaming platforms in the world, Steam. 
 
Register for Launch Trajectories: Developing and Launching a Video Game here.
Thursday, April 7, at 1 p.m. 
Real Estate Career Panel  
The Real Estate Career Panel will feature perspectives on the industry and potential career pathways from business leaders in our community, Abington faculty entrepreneurs, and Abington student and alumni entrepreneurs. During the panel discussion, students will learn from presenters about how to navigate their own entrepreneurial/career journey across the varied opportunities within the real estate industry. 
Register for the Real Estate Career Panel here.
About Penn State Abington 
Penn State Abington provides an affordable, accessible and high-impact education resulting in the success of a diverse student body. It is committed to student success through innovative approaches to 21st-century public higher education within a world-class research university. With more than 3,000 students, Penn State Abington is a residential campus that offers baccalaureate degrees in 23 majors, undergraduate research, the Schreyer honors program, NCAA Division III athletics and more.