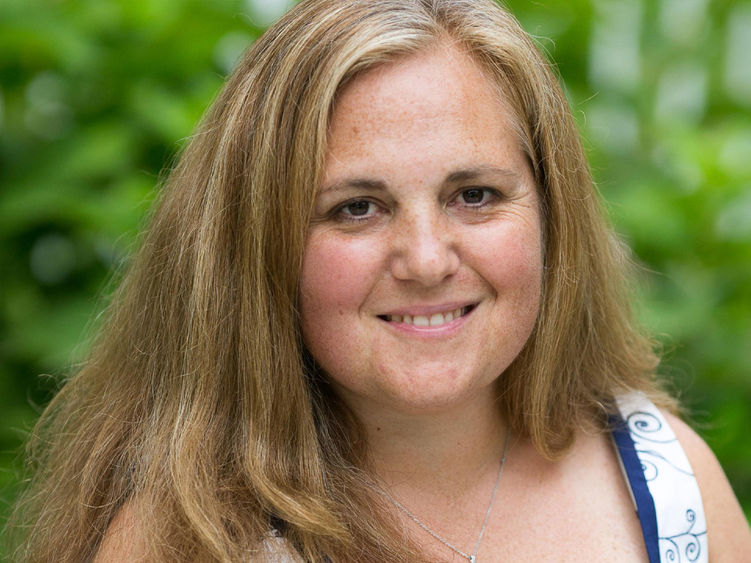 ABINGTON, Pa. — Rutgers University Press published "Getting It, Having It, Keeping It Up: Straight Men's Sexuality in Public and Private," by Beth Montemurro, distinguished professor of sociology at Penn State Abington. Through her expertise in gender and sexuality, Montemurro uncovers the tension between public, cultural narratives about hetero-masculinity and men's private, sexual selves and their intimate experiences. 
Montemurro's most compelling findings from her research for this book reveal how deeply the men in the study wanted validation that they were "good enough," not just as sexual partners, but as men and, more broadly, as people.  
"Men sought out affirmation of their worth from women partners because it made them feel that they were doing what they should be doing as straight men, which includes getting the attention of women and performing well sexually, which made them feel like they were masculine men," she said. 
Based on in-depth interviews with a large, diverse group of heterosexual, cisgender men between the ages of 20 and 68, the book explores the way men's sexualities evolve and what is most important to them in the development of their sexual selves.  
"I focus on the role women play as both objects and agents of affirmation of men's sexual desirability, sexual skill, and their sense of self-worth as men. Men really cared what women thought about them. Breakups were pretty devastating to them because of what it said about them as men," she said. 
There is a lot more going on with men than we think about with their sexuality. We don't want to discount negative aspect, but it's important for us to understand constraints of masculinity and the benefits of treating women better.

—Beth Montemurro , distinguished professor of sociology, Penn State
The book is divided into three parts, with the first encompassing "Getting It," which happens on two levels. According to Montemurro, first, men needed to understand how sex works, with the next step being their first/early sexual experiences. Male participants were very focused on trying to find sexual partners and get the attention of women.
The second part is titled "Having It," where Montemurro writes about men's concerns with sexual performance and proficiency.  
"I note that men seemed to have a 'proficient man' image that looms over their sexual encounters and who they feel they need to live up to. Men worried about whether they were having sex 'correctly' and expressed concerns that sexual partners would leave them for other men if they were not good enough. It was interesting how critical sexual performance was in men's estimation of their contribution to intimate relationships," she said. 
The second part of "Having It" is about sex in relationships. Men in longer-term relationships worried a bit less about performance and validation of their worth because they felt affirmed by the longevity and commitment of their relationships. Women partners in these relationships acted as agents of affirmation as their presence and affection made men feel good about themselves.  
"I also found that men preferred to have sex when they had strong emotional feelings for their sexual partners," she said. 
The third part is "Keeping It Up" in relationships. Men worried about maintaining sexually active relationships and being able to find and keep partners. Some men had affairs to affirm that they were still desirable when the frequency of sexual intimacy in their marriages declined. Others had a hard time figuring out who they were as men if they were in essentially celibate relationships.  
Finally, the other part of "Keeping It Up" was about aging and erectile dysfunction (ED). About one-fourth of the men in the study experienced ED. Men relied on women partners to assure them they were still valuable even when they could not perform or perform in the way the men felt they should.  
Montemurro hopes that this book, which took seven years to research and write, is a call to action. 
"I want men and women to understand each other a little bit better. There is a lot more going on with men than we think about with their sexuality. We don't want to discount negative aspects, but it's important for us to understand constraints of masculinity and the benefits of treating women better," she said. 
Montemurro was inspired to write the book after finishing her research on women's sexualities through the life course for her previous book, "Deserving Desire: Women's Stories of Sexual Evolution."
"When working on that book, I remember having conversations about how men might answer some of the questions I asked. Initially, I felt interviewing men might provide greater insight on women's sexualities," she said. 
Montemurro collected more data than she could include in this book, she said, so her next projects involve papers looking specifically at the intersection of race, gender, and sexuality, which she is collaborating on with Elizabeth Hughes, assistant professor of sociology at Abington. 
About Penn State Abington 
Penn State Abington provides an affordable, accessible and high-impact education resulting in the success of a diverse student body. It is committed to student success through innovative approaches to 21st-century public higher education within a world-class research university. With more than 3,000 students, Penn State Abington is a residential campus that offers baccalaureate degrees in 23 majors, undergraduate research, the Schreyer honors program, NCAA Division III athletics and more.