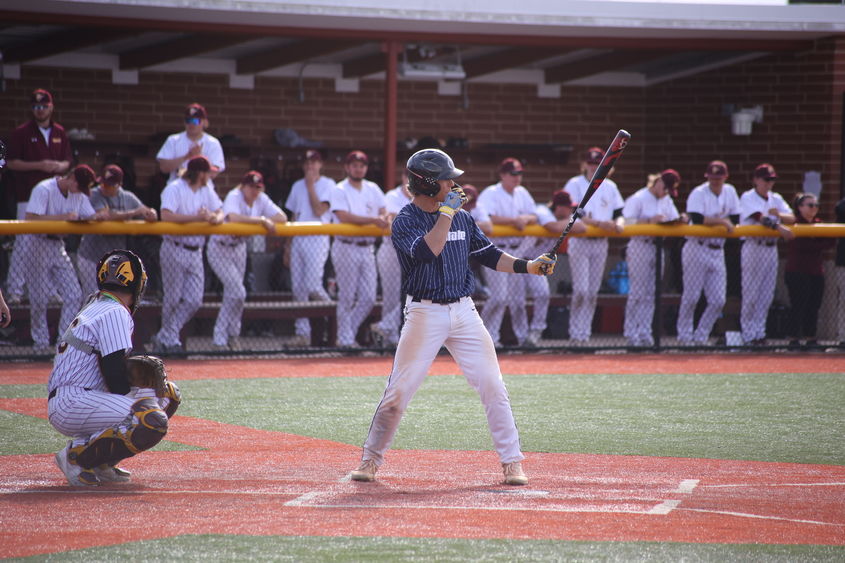 ABINGTON, Pa. — The Penn State Abington baseball team defeated defending national champion and eighth-ranked Salisbury University 9-5 on March 15. Abington was led by Chase Swain and Ryan McCarty, who each homered twice, including back-to-back bombs in a dramatic 12th inning. 
  
The win improved the Nittany Lions' record to 8-4 on the year, while the Salisbury Sea Gulls fell to 10-6. 
  
After both teams held each other scoreless for two extra innings, Abington's Andrew Lastowka and Louis Rossner drew back-to-back walks to start the top of the 12th inning. Swain stepped up and sent a shot over the left field fence for an 8-5 advantage. 
  
McCarty followed with a solo shot and set the school single-season record in the process with his eighth home run of the season. The Nittany Lions have set an Abington record with 20 home runs in the first 12 games of the year. McCarty then pitched his fifth inning of relief and sealed the win. 
  
Abington trailed early but cut into the lead the next inning, with a Rossner single that drove in Jaden Himmelreich.
Salisbury once again put up two more runs in the bottom of the second inning, but Abington's bats didn't stay quiet. McCarty homered in the top of the third while Swain followed up with a two-run home run in the fourth. 
 
Salisbury regained the lead in the fifth on a solo home run by Scott Cameron, but Lastowka tied it in the eighth with an RBI double. That set the stage for the extra-innings and one of the biggest wins in Abington's history. 
  
Swain went 3-for-7 with two home runs and five RBIs. McCarty was 2-for-4 with two solo home runs, and he also pitched five scoreless innings of relief, permitting just two hits and striking out four to get the win. Rossner (3-for-5), Himmelreich (2-for-5) and Lastowka (2-for-4) had multiple-hit performances while combining to score five runs. The bullpen allowed just one run in 10-plus innings of work. 
 
About Penn State Abington 
Penn State Abington provides an affordable, accessible and high-impact education resulting in the success of a diverse student body. It is committed to student success through innovative approaches to 21st-century public higher education within a world-class research university. With more than 3,000 students, Penn State Abington is a residential campus that offers baccalaureate degrees in 23 majors, undergraduate research, the Schreyer honors program, NCAA Division III athletics and more.