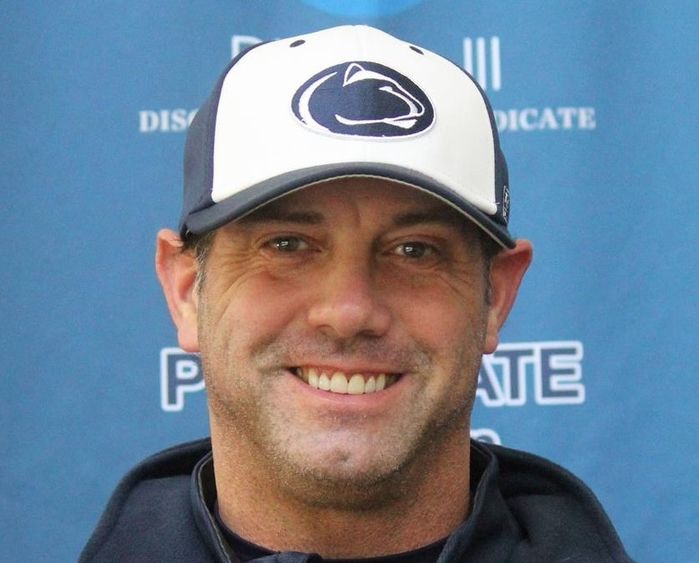 ABINGTON, Pa. — Former Major League Baseball player David Miller recently arrived as the head coach of NCAA Division III Penn State Abington, and the team, coming off its best season in program history with an 20-6 record, demolished their opponent in the first two games.  
"I'm taking over a baseball team with a lot of talent. They have seen success, and we're trying to take them to another level. I'm getting a group of kids that are hungry to put Penn State Abington on the map," he said. 
Miller leads a team with an established winning culture, and his role is to foster their growth. 
"All I have to do is motivate, teach, and get them to understand that there is so much more to learn to keep growing every day. I try to get them to understand my life philosophy of everything earned, nothing given. I preach to my athletes that every day is a new opportunity," he said. 
Miller experienced success as an athlete in high school, college, and as a professional, and his background helps to ground him as a coach.  
"I've seen the highs and seen the lows as a player. I know what it feels like to fall short. I can sympathize with players and help guide them through it. I want to get them ready for ups and downs of a season," he said. 
Miller was picked in the first round of the Major League Baseball draft by the Cleveland Indians in 1995, playing professionally from 1996 to 2003 including a "dream come true" stint with his hometown Philadelphia Phillies in 1999.  
"Being in a big-league clubhouse and learning from greatest minds in the game was a blessing," he said. 
Miller began his coaching career at the University of Hawaii-Hilo and moved on to stints at Rutgers, Villanova, and LaSalle universities. As a four-sport player in high school, he starred at Chestnut Hill Academy in Philadelphia and later was named an All-American at NCAA Division I Clemson University.  
Learn more about Miller, his experiences, and his plans for Abington baseball in episode 120 of 1-on-1 with Matt Leon, an original podcast from Philadelphia's KYW Newsradio. 
About Penn State Abington
Penn State Abington provides an affordable, accessible and high-impact education resulting in the success of a diverse student body. It is committed to student success through innovative approaches to 21st-century public higher education within a world-class research university. With more than 3,000 students, Penn State Abington is a residential campus that offers baccalaureate degrees in 23 majors, undergraduate research, the Schreyer honors program, NCAA Division III athletics and more.