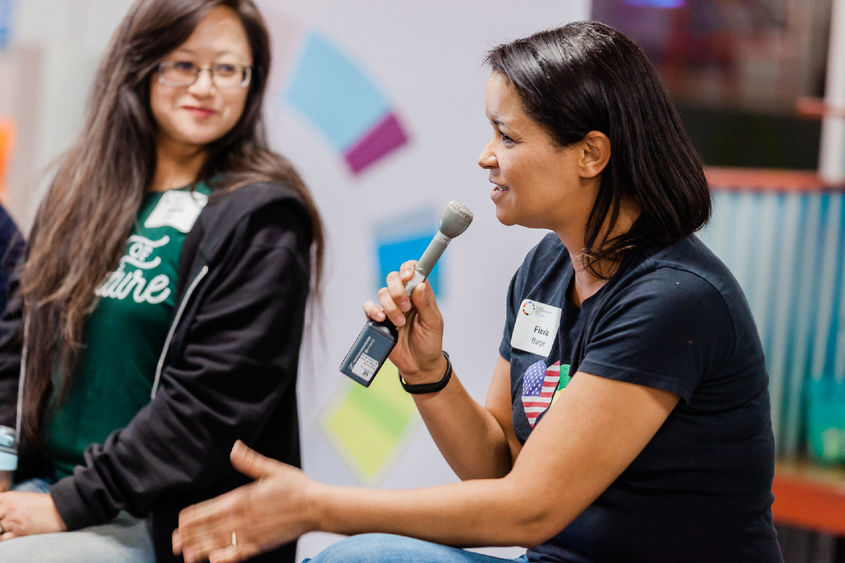 The Penn State Abington LaunchBox, a business accelerator and signature program of the Invent Penn State initiative, is marking Global Entrepreneurship Week (GEW) with a webinar, podcasts, and YouTube events. GEW begins Nov. 8. 
"Use YouTube to Grow Your Business"
Monday, Nov. 8, 10 a.m.  
This webinar offers best practices for creating a YouTube channel and compelling video content that promotes your products and services and drives engagement with your brand including: 
Why you should have a YouTube channel  

How to set up a YouTube channel  

What is important to fill out when uploading a video  

Developing good creative and how to target and measure results  
This event is presented in partnership with Google and the LaunchBoxes from Penn State's Abington, Harrisburg, Hazleton, Beaver, York, Berks and Mont Alto campuses.  
Entrepreneurship 101 Podcast
Tuesday, Nov. 9, 11 a.m.  
A weekly podcast from the Abington LaunchBox will be released on YouTube, Spotify, and Apple Podcasts on Nov. 9. In Entrepreneurship 101, we cover topics related to entrepreneurship, but guests only have 101 seconds for their response. Tune in to the podcast series for quick takes on topics related to business and entrepreneurship.   
The Age of Engagement Featuring Content Creator Brian Saviano
Wednesday, Nov. 10, noon 
Content creation is quickly becoming a pathway for many to exercise their creative energy and launch their entrepreneurial efforts.  During this interactive YouTube livestream, participants can connect with a content creator as they share their experiences launching and building platforms for engagement.  
Brian Saviano develops content for all ages across a variety of mediums. Since his first gameplay tutorials created in his grandparents' office more than 10 years ago, he's been sharing stories while playing his favorite video games. Saviano brings his infectious humor, extensive knowledge and relatability into everything he does.  
The event will be live streamed on the Abington LaunchBox YouTube channel.
Launch Trajectories Featuring Abington Student Josh Ventura  
Wednesday, Nov. 10, 1:45 p.m.  
The Abington LaunchBox will premiere a video conversation with Abington student entrepreneur Josh Ventura. Ventura started The Sound Gallery Studios in Philadelphia, which provides artists with an inspiring environment to create while offering personalized service and exceptional sound quality. The Sound Gallery has grown into a multifaceted music company specializing in recording studios, live events and artist development.   
This is a recorded event that will premiere on the Abington LaunchBox YouTube channel. Although the event is recorded, viewers can chat live with Ventura during this premiere through the YouTube chat function. 
Abington LaunchBox offers support to students as well as to small businesses and entrepreneurs in the region. It is open to all — no affiliation with Penn State is required to utilize its services, which are available to startups and early-stage entrepreneurs at no cost. For more information on the Abington LaunchBox, contact Peter Hornberger, lecturer in business and entrepreneurship. 
Invent Penn State is a commonwealth-wide initiative to spur economic development, job creation, and student career success.  
About Penn State Abington 
Penn State Abington provides an affordable, accessible and high-impact education resulting in the success of a diverse student body. It is committed to student success through innovative approaches to 21st-century public higher education within a world-class research university. With about 3,700 students, Penn State Abington is a residential campus that offers baccalaureate degrees in 23 majors, undergraduate research, the Schreyer honors program, NCAA Division III athletics and more.