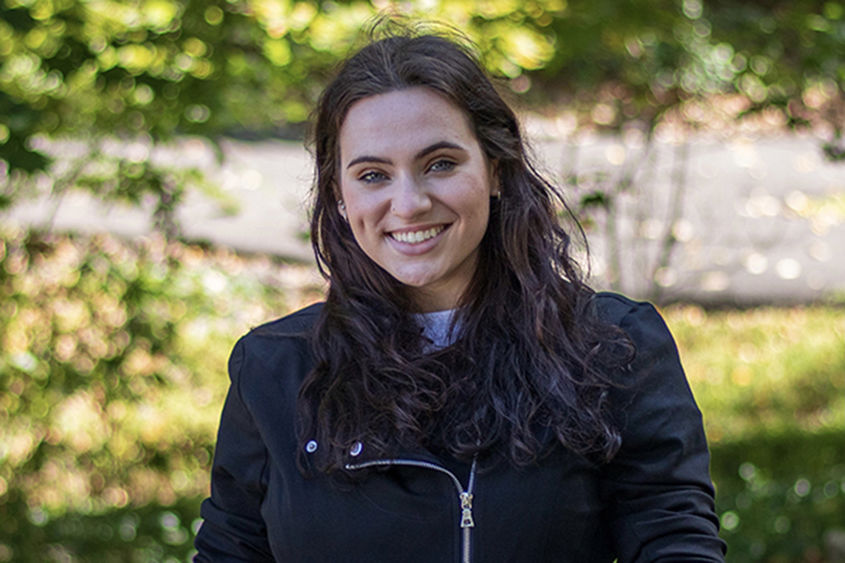 ABINGTON, Pa. — Megan Close, a senior majoring in art at Penn State Abington, has been named recipient of the 2021 Ralph Dorn Hetzel Memorial Award.
Named for Penn State's 10th president, the Hetzel Award recognizes a combination of high scholastic attainment together with good citizenship, and participation and leadership in student activities.
Nominators said Close is one of the most dynamic students on campus who rises to the challenge in many leadership positions. She is vice president of the Student Government Association.
"Megan is deeply respected by faculty, staff and her peers," a nominator said. "They look to her to assist with difficult decisions and rely on her for her transparency as a leader, her strong communication and relationship building skills, and her ability to follow through on projects and programs. She continues to forge new ways to collaborate and support our student body and has undoubtedly prioritized her role as VP and made great strides."
Nominators said her work there has improved the student experience and has strengthened ties with faculty and staff on campus. In one effort, she streamlined the newly created Senate structure on campus so that student leaders could better communicate and better shape legislation.
The honors student served as treasurer of the student group Abington Art Appreciation and dedicates her time to educating others about the arts. Close also serves as head art gallery monitor for Abington. She's earned multiple awards for these efforts.
"Megan is determined to educate students and the campus community about how art intersects multiple aspects of life and how to appreciate art in its various forms," a nominator said. "She strives to build a stronger, more inclusive community through art. Her efforts, and those of Abington Art Appreciation, have been successful."