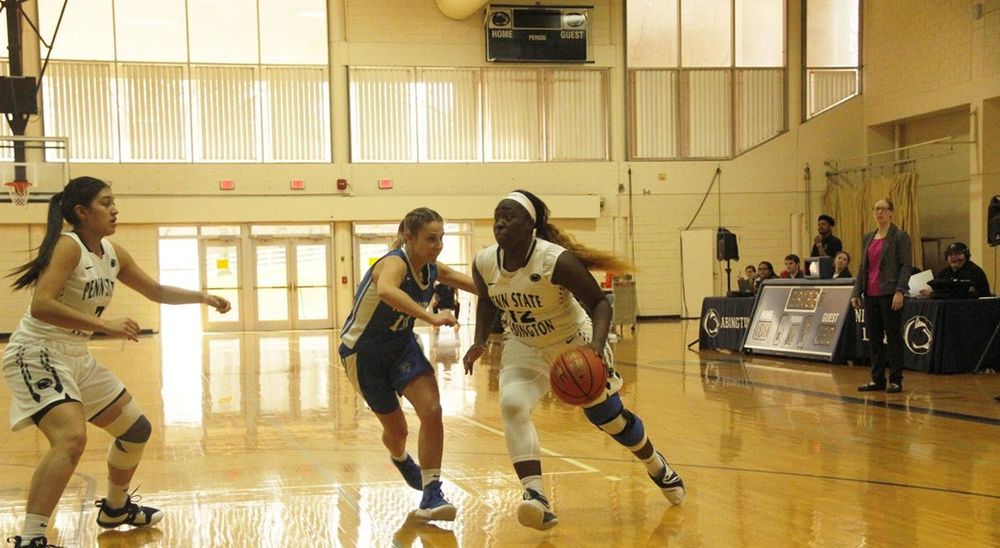 The North Eastern Athletic Conference (NEAC) has made the decision to cancel conference play, including conference championships, for the winter season. Winter sports impacted are men's and women's basketball at Penn State Abington.
The NEAC Presidents' Council unanimously agreed that due to the current rise in COVID-19 cases, expanding community restrictions, challenges that exist around access to testing, affordable testing and turnaround time for results, it is in the best interests of student athletes, coaches, staff, and fans to cancel all winter sports conference competition. A decision on spring sports competition will be made at a later date.
Individual institutions within the NEAC can make decisions regarding nonconference competition for the winter sports season, and Penn State will continue to explore internal options to provide competitive opportunities for those winter sports programs.
Athletics training opportunities and practices for enrolled student athletes will be permitted, provided they are structured in accordance with each campus's procedures and applicable state and local regulations. In October 2020, the NCAA President's Council approved two blanket waivers that affect student-athlete eligibility. All student-athletes will not be charged the use of a season of participation for any participation that occurs during the 2020-21 academic year, and student-athletes eligible for competition would receive an extension of their 10 semester/15 quarter enrollment limit for each semester/quarter used during the 2020-21 academic year.
While these decisions come with great disappointment and frustration, the campus has made a commitment to the safety and lasting health of student-athletes and the communities within which they reside.
About Penn State Abington
Penn State Abington provides an affordable, accessible and high-impact education resulting in the success of a diverse student body. It is committed to student success through innovative approaches to 21st-century public higher education within a world-class research university. With nearly 4,000 students, Penn State Abington is a residential campus that offers baccalaureate degrees in 22 majors, undergraduate research, the Schreyer Honors College, NCAA Division III athletics and more.