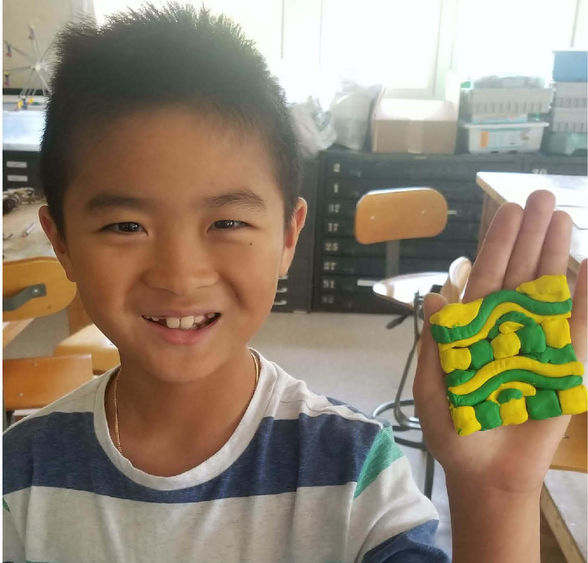 ABINGTON, Pa. — The Penn State Abington Kids and Teen College has a long history of offering fun and educational camps on campus. The coronavirus pandemic, however, has changed the way in which summer programs around the world can operate this year. With the continued mission of summer fun and summer learning, Kids and Teen College has transitioned its summer camp programming to remote delivery.
Youth Education Program Manager Alina Raskopin said, "We designed these camps to be fun and flexible with the benefit of meeting other campers virtually at least once a week to engage in discussion. Our programs reflect the educational quality of Penn State, providing enrichment to help prevent that 'summer slide' and preparing for the future."
The new online offerings are self-guided, mostly asynchronous programs for grades three through 12. This format provides campers with maximum flexibility to participate in structured activities whenever and wherever they are. The programs are created and moderated by certified teachers and run July 6 through August 28. For many of the camps, participants will receive kits by mail filled with supplies to enhance online activities.
Abington's virtual camp offerings include:
July Camps
Grade 3 — Young Readers
Grade 4 — Young Readers
Grade 5 — Young Readers
Grade 9 to 12 — Personal Finance
Grade 3 to 5 — Full STEAM Ahead
Grade 6 to 10 — Upcycling
Grade 7 to 11 — Life Skills 101
August Camps
Grade 3 to 5 — Young Authors
Grade 3 to 5 — Young Artists
Grade 7 to 9 — STEM Career Options
Grade 6 to 9 — Stop Motion Animation
Grade 3 to 5 — Backyard Ecology
To learn more, visit www.abington.psu.edu/online-camps.
About Penn State Abington
Penn State Abington provides an affordable, accessible and high-impact education resulting in the success of a diverse student body. It is committed to student success through innovative approaches to 21st-century public higher education within a world-class research university. With about 3,700 students, Penn State Abington is a residential campus that offers baccalaureate degrees in 22 majors, undergraduate research, the Schreyer honors program, NCAA Division III athletics, and more.