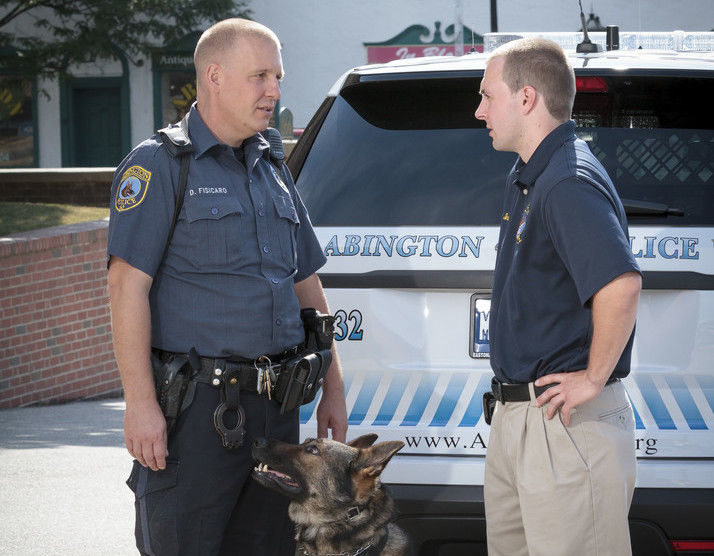 ABINGTON, Pa. — Teens interested in exploring careers in law enforcement or who are curious to see how real police work compares with fictional portrayals can learn more this summer at the Penn State Abington Youth Police Academy.
The Abington Township Police Department is collaborating with the college's Kids and Teen College Summer Camps to present the five-day academy.
Abington police Lt. Kelley Warner, the community policing division commander, called camp a once-in-a-lifetime opportunity for teens.
"It includes fingerprinting, crime scene processing, and a tour of Abington Police Station," she said. "There also will be demonstrations by the Abington police tactical unit, Sgt. Jen Doyle and her K-9 partner Bella, and the Montgomery County sheriff's department bomb squad."
Campers entering grades six through 10 will discover how police officers perform their duties. Students will get hands on experience with accident and crime scene investigations including how to process evidence and dust for and collect fingerprints. They will explore the different divisions of police work including patrol, detective, and community policing.
Youth Police Academy instructor Warner is a 28-year veteran of the Abington Township police. She has worked in the patrol and detective divisions and was a member of the elite police tactical team, crisis negotiation unit, and Drug Abuse Resistance Education, or DARE.
The full-day camp is scheduled for the week of July 10, and registration is open now.
Penn State Abington, formerly the Ogontz campus, offers baccalaureate degrees in 18 majors at its suburban location just north of Philadelphia. Nearly half of our 4,000 students complete all four years at Abington, with opportunities in undergraduate research, the Schreyer honors program, NCAA Division III athletics, and more. Students can start the first two years of more than 160 Penn State majors at Abington and complete their degrees at University Park or another campus. Lions Gate, the campus' first residence hall, will open in August.