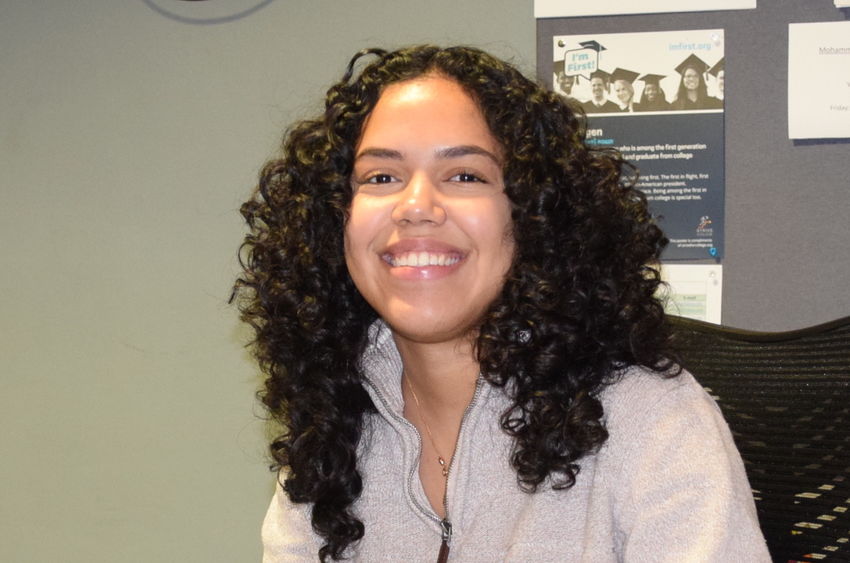 ABINGTON, Pa. — Penn State Abington junior Genesis Berrios-Torres will serve an internship in Spain this summer through the University's Perreault Fellows Program, which provides international experiential learning for students. She will work with an organization devoted to domestic abuse survivors.
"Being a psychological and social sciences major, I want to gain more hands-on experience, and being able to achieve that abroad will be so rewarding," she said.
Berrios-Torres, who will spend eight weeks in the coastal city of Barcelona, was the only student selected from a Penn State campus. The other four fellows are enrolled at University Park.
"I stumbled upon this opportunity, and I read that it gave students the ability to intern abroad, which has always been a dream. I applied to see where it would lead me," she said.
Berrios-Torres said the diversity at Abington will be beneficial to her while living in Spain. Abington is one of the largest and most diverse campuses within Penn State, with nearly 50% of the population comprised of students of color.
"Last summer, I was an International Student Orientation Leader (ISOL), which gave me the opportunity to interact and engage with incoming students from all parts of the world," she said. "Our ISOL team was very diverse, and the students here are always eager to not only share their culture but also learn from others as well."
"Diversity is amazing, but with diversity you need respect and patience," she continued. "During training, I realized how easily miscommunication can occur because we are not taking the time to truly understand one another. When I travel abroad, these skills are going to help me better understand the culture and the people."
Berrios-Torres found her job as a front desk associate in the Lares Student Union Building to be a learning experience as well.
"My boss, my co-workers, and the students that I have met the past year have all contributed to my progress as a person," she said. "I learned to not stay too comfortable and to take chances in order to challenge myself and become better."
Frank Stern, coordinator of Student Engagement and Leadership, is Berrios-Torres's supervisor.
"Genesis has been someone willing to help other students succeed and stay informed," he said. "She has grown amazingly here at Penn State Abington."
The full Perreault Fellows Program lasts three and a half semesters. Students will participate in a variety of pre- and post-internship trainings, including group mentoring sessions, the University's Rock Ethics Institute seminar, and the Global Engagement and Leadership Experience. They will engage with a community service project, and, as the capstone, the cohort will present on their fellowships to the Provost's Global Advisory Council.
About Penn State Abington
Penn State Abington provides an affordable, accessible and high-impact education resulting in the success of a diverse student body. It is committed to student success through innovative approaches to 21st century public higher education within a world-class research university. With about 3,700 students, Penn State Abington is a residential campus that offers baccalaureate degrees in 21 majors, undergraduate research, the Schreyer honors program, NCAA Division III athletics and more.