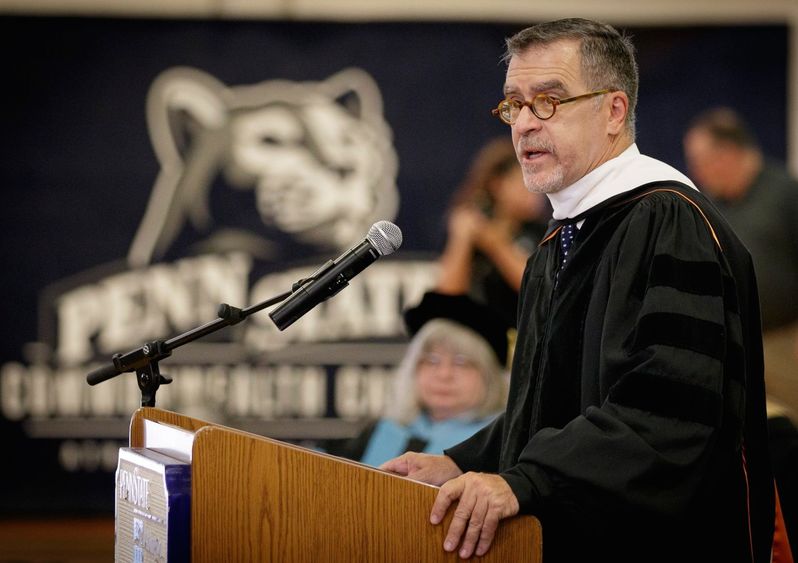 ABINGTON, Pa. — Damian Fernandez, who has served as the Albert and Suzanne Lord Chancellor of Penn State Abington since 2016, has announced his departure from the University, effective June 30, 2020. Fernandez will assume his new role as president of Eckerd College in St. Petersburg, Florida, in July.
"Damian has been a dynamic leader. In the past four years, Penn State Abington has undergone significant growth and transformation. New opportunities for student success have been at the center of his administration," said Madlyn Hanes, vice president for Commonwealth Campuses and executive chancellor at Penn State. "Under his leadership, the college has most certainly secured its standing as an anchor academic institution and valued asset within the Abington community and the broader region."
As chancellor, Fernandez oversees Penn State Abington's approximately 3,700 students, 330 faculty, 21 baccalaureate degree programs, a new MBA partnership with Penn State Great Valley, a NCAA Division III athletics program and a variety of community partnerships and outreach efforts.
"It is bittersweet to leave a wonderful place that I have come to love after four remarkable years," Fernandez said. "Together, we have crafted a shared vision for Penn State Abington and have advanced a bold agenda to impact teaching and learning on a campus that mirrors the world, the future of higher education and the emerging America."
As Penn State's most diverse campus, more than 50% of the student body identify as being from underrepresented groups, more than 40% are the first generation in their families to pursue a bachelor's degree and 25% are adult learners.
With a focus on access, affordability, and diversity and inclusion, Fernandez oversaw efforts to transform the Penn State Abington student experience with expanded academic program offerings and associated increases in the faculty complement, new experiential learning opportunities, and strengthened connections with Philadelphia. He oversaw the launch of the Office of Student Success and the Student Success Coaching Program in 2017 and made progress on the design phase of a new state-of-the-art academic building. During his time at the campus, Fernandez also helped grow arts and cultural programming and directed the transition to a residential campus with the opening of the first residence hall.
In 2018, Penn State Abington received a $17.3 million gift, the largest gift in its history and the second largest among all the Commonwealth Campuses, to support high-impact opportunities for deserving students through scholarships and global engagement programs.
"Indeed, we must be proud of all we have accomplished, but I am convinced that the best is yet to come for Penn State Abington," Fernandez said.
Before coming to Penn State, Fernandez was CEO and head of the Ethical Culture Fieldston School in New York City. He previously served as provost and executive vice president for academic affairs at Purchase College, part of the State University of New York system, and held multiple positions at Florida International University, including vice provost of the school's Biscayne Bay campus.
His research interests include Latin American politics, international relations, politics of Latinos in the United States, state-society relations in a transnational context and Cuba's domestic politics and foreign policy.
Fernandez holds a doctor of philosophy in international relations from the University of Miami, a master of arts in Latin American studies from the University of Florida, and a bachelor of arts degree from the Woodrow Wilson School of Public and International Affairs from Princeton University.
A national search for Fernandez's replacement will begin immediately.