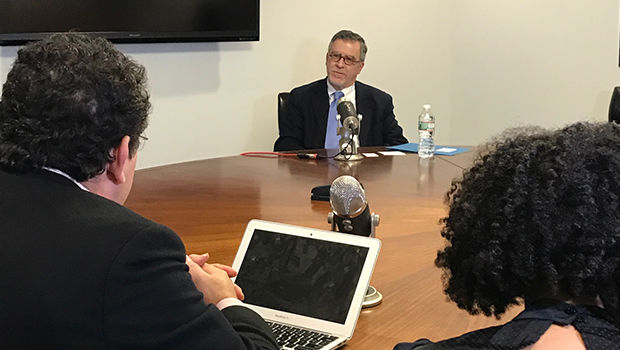 ABINGTON, Pa. — The editorial board of Al Día NewsMedia in Philadelphia interviewed Penn State Abington Chancellor Damian J. Fernandez to learn more about his plans to enhance the campus' accessible, affordable, and high-impact education, especially to underserved populations.
Related to Fernandez' remarks regarding affordable education, data from the annual College Scorecard released by the U.S Department of Education revealed that an Abington degree prepared students to earn annual salaries $14,000 higher than the national average.
Penn State Abington, formerly the Ogontz campus, offers baccalaureate degrees in 18 majors at its suburban location just north of Philadelphia. Nearly half of our 4,000 students complete all four years at Abington, with opportunities in undergraduate research, the Schreyer honors program, NCAA Division III athletics, and more. The Lions Gate residence hall will open in August.