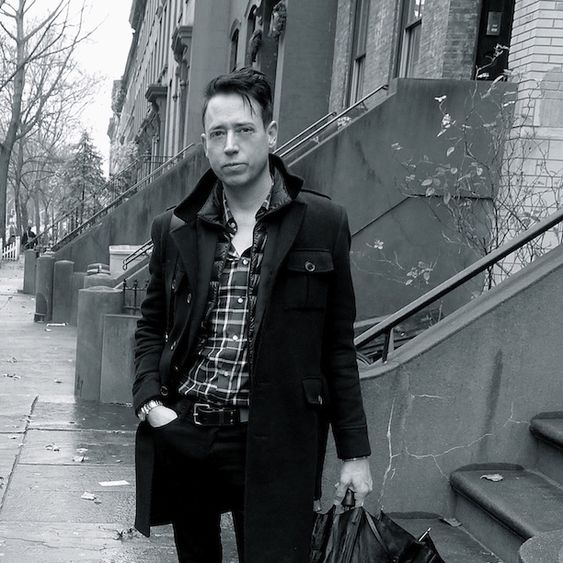 ABINGTON, Pa. — Thomas Heise, an assistant professor of English at Penn State Abington, spent time this summer living and working in Italy. The award-winning novelist and poet presented at Sapienza University, one of the oldest and largest universities in Europe, and served as a visiting artist/scholar at the American Academy in Rome. 
Heise is a scholar of 20th and 21st century literature. His teaching, writing and academic research intersect with a focus on contemporary American literature, creative writing, city life and culture, and crime narratives.
Recently, Heise talked about his experiences in Italy and his current writing.
Penn State Abington (PSA): What were the principal themes and conclusions of your presentation at Sapienza University? 
Thomas Heise: I was honored to be invited to give a talk in June at Sapienza — the University of Rome — at a conference titled "Bad Cities: Literature & Urban Violence." I spoke about a number of contemporary crime novels, which I read as fundamentally about urban gentrification. At heart, they're stories about the death of a place, the death of a way of life. They're stories about older urban neighborhoods being dismantled and people displaced. The crime plot serves as a useful vehicle for investigating these changes and dramatizing them as matters of life and death.
PSA: What does it entail to be a visiting artist/scholar at the American Academy in Rome? 
Heise: A couple of weeks after I gave my talk at Sapienza, I flew back to Rome to work as a visiting artist/visiting scholar at the American Academy in Rome, one of the leading independent institutions in Europe for the study of the humanities. At any given time, between 30 and 50 people are working there, ranging from Ph.D. students to distinguished professors in a number of different disciplines. There are a lot of Classicists as one might expect in Rome but also architects, choreographers, visual artists and writers. 
While I was 'in residence,' I was revising the manuscript to my novel and doing research for my academic monograph. It's a wonderful institution, housed in a McKim, Mead & White building on a hill overlooking the city. Walking around 2,000-year-old ruins really gives one a sense of an expanded time scale about this so-called 'urban project' in which we are trying to live, survive and thrive with each other.
PSA: Two years ago you said, "The main driver of my scholarly work is tracking changes in American city life. How they are shaped and imagined and lived and how they appear in American literature. It's thinking about how American literature tracks tumultuous changes, and how does literature change our experience." Does this still hold true or has your focus shifted? 
Heise: This definitely still holds true. As a post-1950 American literature specialist, my research seeks to expand the scope of American literary studies by understanding the spatiality of human life as represented in literary and cultural materials as deeply enmeshed within 'real' human geographies that are undergoing constant transformation. I've lived in cities — San Francisco, New York, Montreal, Toronto — my whole adult life. I'm fascinated by them — fascinated by how fast they change; how history and culture is erased, preserved, contested within them; how literary communities form in urban spaces; and how novels represent the city. 
My first academic monograph, "Urban Underworlds: A Geography of Twentieth-Century American Literature and Culture," was a study of the intersection of social and spatial marginality in three types of city spaces ('ethnic enclaves,' 'racial ghettos' and 'vice zones') and how American literature investigates these spaces, sometimes luridly, to explore issues of exclusion, concepts of normative identity and citizenship.
My monograph-in-progress on contemporary crime fiction, tentatively titled "Detecting New York," focuses on gentrification, violence and the 'death of the city' during what is otherwise heralded as today's era of urban revitalization.
PSA: What work has been published recently and what do you have in the pipeline?
Heise: In 2018, my essay "Libertarian Fictions: Violence and the Free-Market Radicalism of 1980s Literature" on Cormac McCarthy, Bret Easton Ellis, and Kathy Acker was published in "American Literature in Transition: 1980-1990" by Cambridge University Press.  
A couple of the essays are an outgrowth of my research on crime literature, including a chapter titled "Time and Space in Detective Fiction," which will be published in "The Routledge Companion to Crime Fiction," and "The Gentrification of American Crime Literature: Gabriel Cohen and the Case of Red Hook, Brooklyn," which is forthcoming in "The Diversity of Crime Fiction in Contemporary American Literary Culture," also by Routledge. 
My essay "Writing the Ghetto, Inventing the Slum," which is an analysis of these two conceptually problematic tropes in sociology and American literature, is forthcoming in an exciting new volume titled "The City in American Literature and Culture" (Cambridge University Press, 2020). 
I'm also a professor of creative writing, so I try to remain very active on that front. I have fiction coming out in "Chicago Review" and "Tampa Review."
About Penn State Abington
Penn State Abington provides an affordable, accessible and high-impact education resulting in the success of a diverse student body. It is committed to student success through innovative approaches to 21st century public higher education within a world-class research university. With about 3,700 students, Penn State Abington is a residential campus that offers baccalaureate degrees in 21 majors, undergraduate research, the Schreyer honors program, NCAA Division III athletics and more.