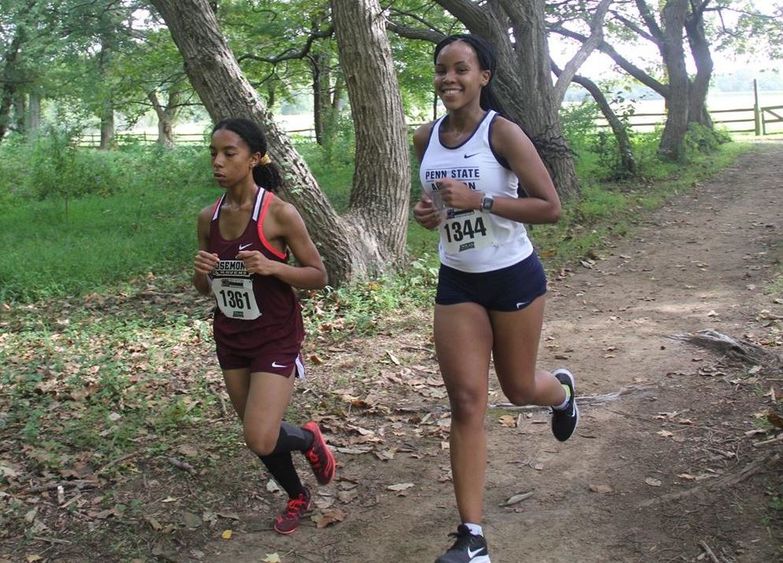 ABINGTON, Pa. — The Penn State Abington men's and women's cross-country teams hosted 17 teams at the annual Abington Invitational on Sept. 14. 
Freshman Meghan Hurst led the Nittany Lions in the women's division with a fifth place overall finish, earning a time of 23:55. For the second consecutive year, sophomore Ben Hoyer earned a first-place finish in the men's division, shaving nine seconds off his previous personal best to earn a 28:24 finish.
Men's tennis
The North Eastern Athletic Conference named Penn State Abington's Ilker Erkut its Men's Tennis Student Athlete of the Week. Erkut helped Abington to its first win of the season, defeating Cairn University 9-0 on Sept. 14.
The senior kicked off the 2019 season by teaming up with freshman Sage Keingarsky in doubles action to earn an 8-1 victory over their opponents. During singles, Erkut dominated with an impressive 6-0, 6-1 performance.
Golf
The Abington golf team earned a sixth-place finish out of 20 participating teams in the Frederick W. Anton III Memorial Tournament hosted by Swarthmore College on Sept. 15. Junior Shane Nocito earned a second-place finish after he ended the day with an even-par score of 71. Freshman Delong Tan finished tied for fourth place with a 1-over-par 72.
Visit abingtonsports.com for complete game details and schedules.
Abington scoreboard
Men's soccer
Lancaster Bible College 2, Abington 1
Women's soccer
Lancaster Bible College 3, Abington 0
Gwynedd Mercy University 3, Abington 2
​Men's tennis
Abington 9, Cairn University 0
Women's tennis
Cairn University 5, Abington 4
Women's volleyball
College of Mount St. Vincent 3, Abington 1
Haverford College 3, Abington 0
Muhlenberg College 3, Abington 0
Eastern University 3, Abington 0
Penn State Harrisburg 3, Abington 1
About Penn State Abington
Penn State Abington provides an affordable, accessible and high-impact education resulting in the success of a diverse student body. It is committed to student success through innovative approaches to 21st century public higher education within a world-class research university. With about 3,700 students, Penn State Abington is a residential campus that offers baccalaureate degrees in 21 majors, undergraduate research, the Schreyer honors program, NCAA Division III athletics and more.