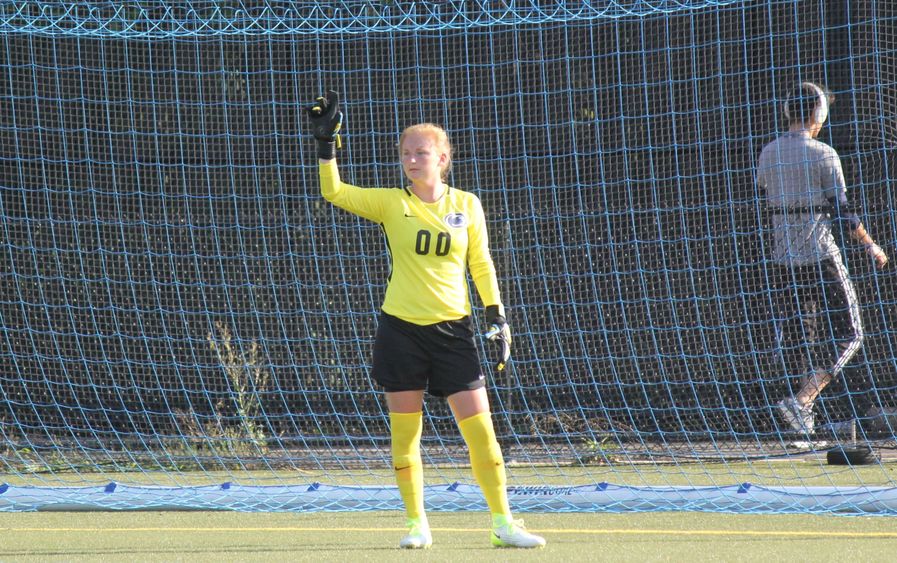 ABINGTON, Pa. — Coaches from the North Eastern Athletic Conference selected Penn State Abington women's soccer goalie Morgan O'Loughlin as the conference's Defensive Player of the Week.
The junior went 2-0 with a 0.50 goals against average. She shut out Clarks Summit while making two saves and allowed one goal to York College in a 6-1 win. O'Loughlin recorded a .833 save percentage.
Visit Penn State Abington athletics for game details and schedules.
Abington Scoreboard
Soccer (men)
Swarthmore College 2, Abington 1
Soccer (women)
Abington 4, Clarks Summit University 0
Abington 6, York College 1
Cairn University 2, Abington 0
Tennis (women)
Stockton University 9, Abington 0
Volleyball (women)
Abington 3, Gwynedd Mercy University 2
St. Joseph's College 3, Abington 0
Western Connecticut State University 3, Abington 0
Rutgers Camden 3, Abington 1
About Penn State Abington
Penn State Abington provides an affordable, accessible and high-impact education resulting in the success of a diverse student body. It is committed to student success through innovative approaches to 21st-century public higher education within a world-class research university. With 3.500 students, Penn State Abington is a residential campus that offers baccalaureate degrees in 21 majors, undergraduate research, the Schreyer honors program, NCAA Division III athletics and more.