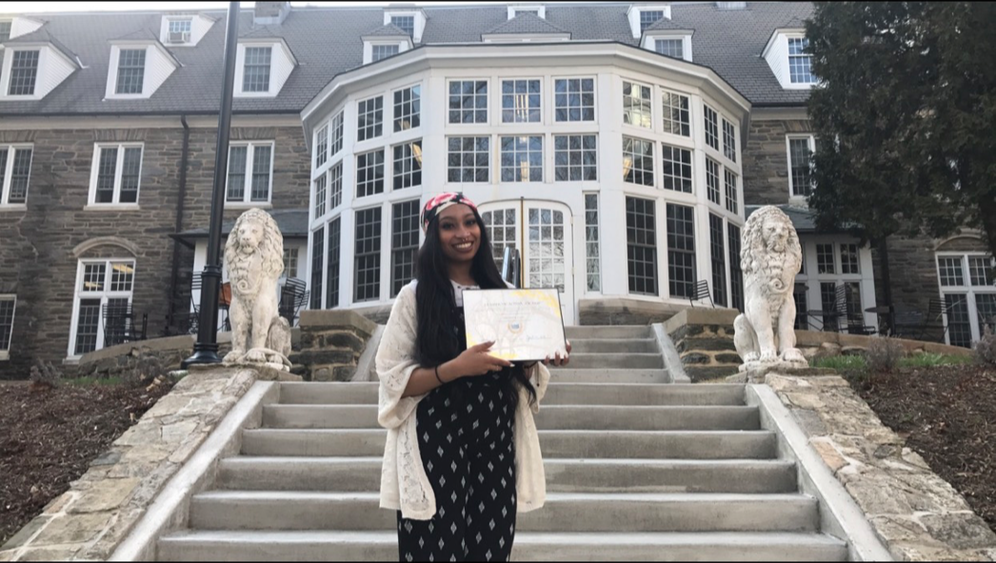 Zelnnetta Clark graduated from Penn State at the Abington campus on Saturday with a special distinction: She is the first in her family to graduate from college.
"Being a first-generation student coming to Penn State Abington was nerve-wracking at first. Freshman year had to be the toughest year. Everything was so new to me, and when I looked to my mom for answers, she didn't have any because it was just as new to her as to me," Clark, a psychological and social sciences graduate, said.
The experience matured her.
"I've learned how to be quite independent as a result. I've learned to be resourceful and take advantage of the many resources we have here at Abington," Clark said. "Once I started getting involved on campus and began networking, the transition became easier as people pointed me in the right direction."
Clark's involvement encompassed academics as well as organizations and clubs.
The New York state native was president of the Community Outreach Workers, a club that promotes service, education, and networking on and off campus. She also served as a peer adviser, assisting students with basic advising issues.
"Penn State Abington definitely gives you a community feel like no other. There was always someone there who cares about you and was eager to help."

-- Alumna Zelnnetta Clark
Clark made undergraduate research a priority. Her senior thesis as a Schreyer Honors College Scholar, "Hearing the Vision: Creating Visual Perceptions Through Auditory Stimuli," centered around developing a tool for people with visual impairments.
Her ACURA (Abington College Undergraduate Research Activities) project led her to Toronto with Assistant Professor of Science Education Kathleen Fadigan. They presented their research on food waste and dumpster diving at the American Educational Research Association conference.
Clark said their project, "Knowledge, Attitudes, and Behavior Regarding Food Waste, Date Labels, and Dumpster Diving: An Exploratory Study," received an enthusiastic response at a poster session open to more than 20,000 people.
"It was quite an honor to speak with so many scholars who are on a mission to transform society and the way that we think," Clark said. "The professionals we interacted with really admired the work that Dr. Fadigan and I are doing."
Like many Abington students, Clark holds down more than one job. She will continue to do so through the summer before heading to the pre-med post-baccalaureate program at Loyola Marymount University in Los Angeles.
Clark credits the close-knit Abington campus with supporting her success.
"Penn State Abington definitely gives you a community feel like no other. I never felt alone or lost while at Abington. There was always someone there who cares about you and was eager to help in any way, shape, or form possible," she said.
About Penn State Abington
Penn State Abington provides an affordable, accessible, and high-impact education resulting in the success of a diverse student body. It is committed to student success through innovative approaches to 21st century public higher education within a world-class research university. With nearly 4,000 students, Penn State Abington is a residential campus that offers baccalaureate degrees in 19 majors, undergraduate research, the Schreyer honors program, NCAA Division III athletics, and more.