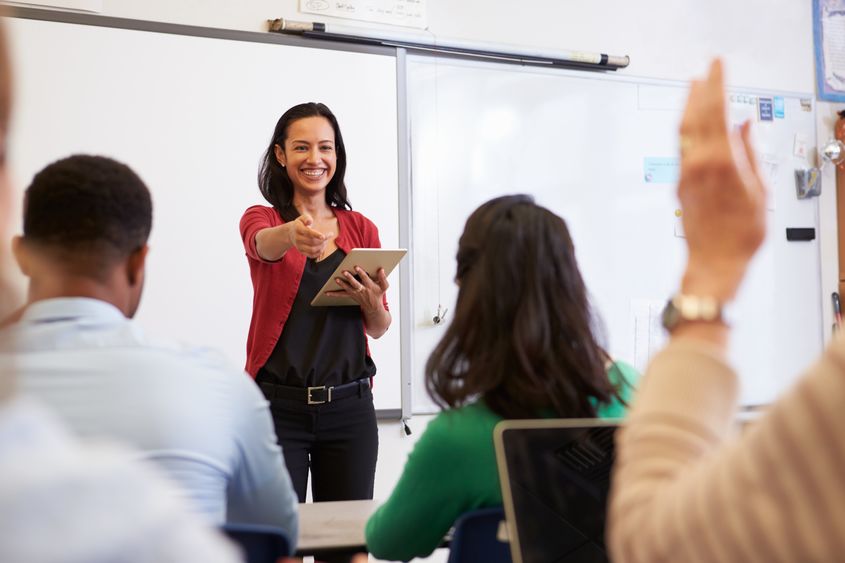 ABINGTON, Pa. — According to the Pew Research Center, from 2000 to 2014, the Hispanic population increased 65 percent in Philadelphia County, 119 percent in Bucks County, and 154 percent in Montgomery County. As of the 2016 census, there were 146,180 residents with Spanish as their first language, as well as 32,089 Chinese speakers; 14,821 Vietnamese speakers; 12,616 Russian speakers; 8,590 Mon-Khmer Cambodian speakers; and 7,267 Indo-European speakers in Philadelphia County alone.
As the Philadelphia region becomes increasingly diverse, area K-12 educators must adapt their teaching style to help students with limited English proficiency. In addition to specialized instructors to staff English as a Second Language (ESL) classrooms, schools today need teachers who can formulate lesson plans for ESL students in a mainstream classroom setting.
To help teachers meet these needs, Penn State Abington has entered into a partnership with the Universidad Ana G. Mendez of Puerto Rico (UAGM, formerly the Universidad del Turabo) to provide a master of education degree in Teaching English as a Second Language.
Fast facts
Earn a master's degree in education from UAGM.
Earn an English as a Second Language certificate from Penn State.
Earn 540 PDE Act 48 credits.
Earn 39 credits toward a PDE Instructional Level II certification.
No master's thesis required.
No Praxis required for ESL certificate.
Degree completion in three years or less.
This innovative master of education option is offered in an accelerated, weekend class format at Penn State Abington. Classes will begin in the fall. An information session is being offered on Wednesday, May 15, at Penn State [email protected]. To learn more or to RSVP for the information session, click here.
About Penn State Abington
Penn State Abington provides an affordable, accessible, and high-impact education resulting in the success of a diverse student body. It is committed to student success through innovative approaches to 21st century public higher education within a world-class research university. With nearly 4,000 students, Penn State Abington is a residential campus that offers baccalaureate degrees in 19 majors, undergraduate research, the Schreyer honors program, NCAA Division III athletics, and more.