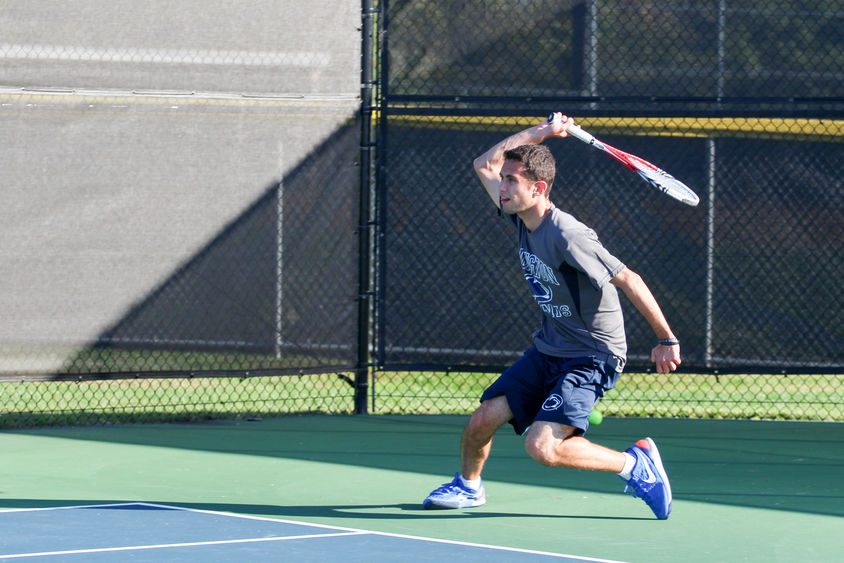 The NCAA Division III appointed Penn State Abington junior Michael Litz to the Division III Student-Athlete Advisory Committee (SAAC), effective January 2019.
"I am very grateful to have been selected as an NCAA Division III SAAC representative," Litz said. "Being a representative for Division III SAAC allows my voice to be heard on behalf of an incredible institution in Penn State Abington that exemplifies diversity. Abington's student-athlete community is a microcosm of the diversity our campus is most proud of."
Litz, a tennis player, was elected by his peers as the NEAC SAAC chair in November 2017 and has exhibited a high level of engagement over the course of the past year. In addition to his recent work with SAAC at the national level, Litz's responsibilities within the conference have also involved serving on the NEAC Strategic Planning Committee.
"Everyone at Abington is extremely proud to have Mike serve on the NCAA Division III SAAC to represent the NEAC and its student athletes," said Deb Solfaro, director of athletics, intramurals and recreation at Penn State Abington.
"Under Mike's leadership, the SAAC is growing in mission and participation on our campus, and he is devoted to the Division III student-athlete model. Having worked so closely with Mike, I can promise he will work hard and with integrity as he seeks to serve the membership."
"Abington's student-athlete community is a microcosm of the diversity our campus is most proud of."

-- Michael Litz, junior
Litz is currently serving as a SAAC partner liaison with the North Atlantic Conference (NAC) until the close of the January 2019 NCAA Convention when his term of service as the National SAAC representative for the NEAC and the NAC will begin. His three-year term will continue through the close of the 2021 NCAA Convention.
"I am honored to have the opportunity to represent such a passionate group of individuals and continue to be an advocate for positive change and progress through the NCAA Division III SAAC," Litz added.
Over the last few weeks, Litz has been busy compiling votes on NCAA legislation from NEAC member institutions. Litz makes his first trip the NCAA Convention in Orlando in January.
Litz, a finance major, is a standout scholar-athlete who received North Eastern Athletic Conference (NEAC) Player of the Year honors in 2017 and 2018. He was named the conference's co-rookie of the year at the 2017 Men's Tennis Championships. Litz's academic prowess has been included on the Abington Director's List, which recognizes students-athletes who excel in the classroom.
After completing his degree at Abington, Litz plans to earn a doctorate and teach at a college or university before transitioning to the administrative side of higher education.
About Penn State Abington
Penn State Abington provides an affordable, accessible, and high-impact education resulting in the success of a diverse student body. It is committed to student success through innovative approaches to 21st-century public higher education within a world-class research university. With nearly 4,000 students, Penn State Abington is a residential campus that offers baccalaureate degrees in 19 majors, undergraduate research, the Schreyer honors program, NCAA Division III athletics, and more.