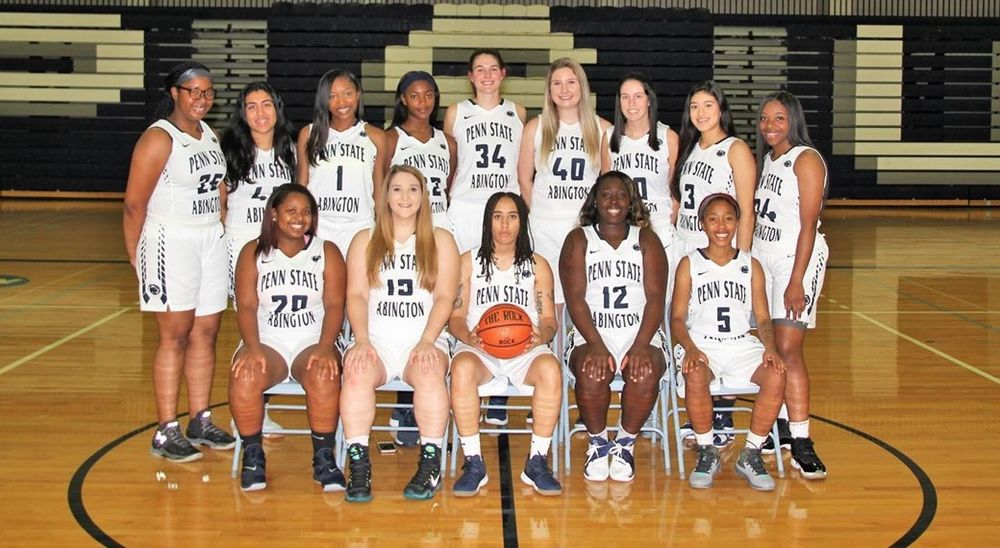 Just as the leaves are changing and the air has a definite chill, Penn State Abington athletics, too, is undergoing it seasonal transformation. Soccer, golf and cross country have finished so it's time for men's and women's basketball to take center stage.
Here is the wrap up of the latest scores from Abington athletics and a sneak peek at the basketball season.
Basketball (Men)
Immaculata University 80, Abington 79 (home opener)
Last year, the men's team made it to the the North Eastern Athletic Conference (NEAC) tournament but lost to Lancaster Bible College in the first round. This year, they have high expectations after being picked fourth in the NEAC Preseason poll.
Reigning NEAC Rookie of the Year Devin Hill returns to the court to lead the team. Hill led the Nittany Lions last year, averaging 15.1 points per game while shooting .474 from the field.
"I'm excited to have a strongly committed group of returners paired with the hard working newcomers we have this season. We feel that this could be one of the best teams in my tenure at Abington," Jon Tanous, head men's basketball coach, said.
Basketball (Women)
Abington 69, Swarthmore College 54 (home opener)
The Abington women's basketball team finished in fifth place in the pre-season rankings.
Seniors Shayna Rodriguez and Grace Dewey are projected to lead Abington this season. Rodriguez started in all 26 games last season and averaged 21.8 points per game. She was named to the NEAC First Team All-Conference and her impressive junior season placed her second in the conference and tied for fifth in the country for points per game. Dewey also made 26 starts for Abington last season with 9.3 points per game, 11.7 rebounds, and a total of 88 blocks.
"I am excited for the season. We have a strong core group of returning players mixed in with a great recruiting class. We look to return to post-season play and compete for a NEAC championship," Shayla Johnson, women's head coach.
Volleyball (Women)
Bard College 3, Abington 0
John Jay College 3, Abington 0
Abington 3, Maritime College 0
About Penn State Abington
Penn State Abington provides an affordable, accessible, and high-impact education resulting in the success of a diverse student body. It is committed to student success through innovative approaches to 21st-century public higher education within a world-class research university. With nearly 4,000 students, Penn State Abington is a residential campus that offers baccalaureate degrees in 19 majors, undergraduate research, the Schreyer honors program, NCAA Division III athletics, and more.