Discover the Hidden Histories of Cheltenham on April 21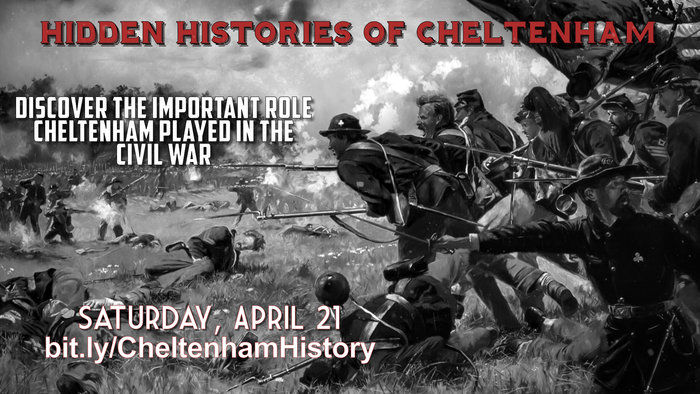 ABINGTON, Pa. — Penn State Abington students enrolled in a public history course have organized a daylong exploration of the role nearby Cheltenham Township played in the Civil War. This event aims to educate and unite a community through the power of history and understanding the importance all backgrounds played during the war.
Sharon Holt, lecturer in history and coordinator of the Public History program, organized the Hidden Histories of Cheltenham with her students.
"As a class, my students worked up ways to enhance the audience experience and ways to get people to identify with the situation in Cheltenham Township during the Civil War," she said. "Few people know the history, and programs like this open your eyes and bring them out into the sun."
Marisa Kang, a senior majoring in history, said bringing awareness of local history to a community is important. "It can connect people and they can become more interested in other topics such as why the area was settled," she said. 
Hidden Histories of Cheltenham is set for Saturday, April 21. The programs are free and open to the public.
11 a.m. to 1:30 p.m.  Philadelphia National Cemetery, 6909 Limekiln Pike 
Enjoy the ceremonial unveiling of a plaque honoring veterans of the United States Colored Troops — black soldiers who fought for the Union from 1863 through the end of the war. Organized by local veterans, re-enactors from the 3rd Pennsylvania Regiment, United States Colored Troops, and Citizens for the Restoration of Historic LaMott. Philadelphia Mayor Jim Kenney will speak. Light refreshments to follow.
Noon to 4 p.m., St. Paul's Episcopal Church, 7809 Old York Road
St. Paul's will showcase its "Old York Road to Freedom" and "Underground Railroad" exhibits, as well as musical shorts highlighting the history of WIBG, the 1920s religious radio station that started in the church basement and eventually became Philadelphia's only top-40 rock and roll station in the 1950s and 60s. Visitors also will meet Harriet Tubman, portrayed by Dr. Daisy Century.
About Penn State Abington
Penn State Abington offers baccalaureate degrees in 19 majors at its suburban location just north of Philadelphia. Nearly half of its 4,000 students complete all four years at Abington, with opportunities in undergraduate research, the Schreyer honors program, NCAA Division III athletics, and more. Students can start the first two years of more than 160 Penn State majors at Abington and complete their degrees at University Park or another campus.