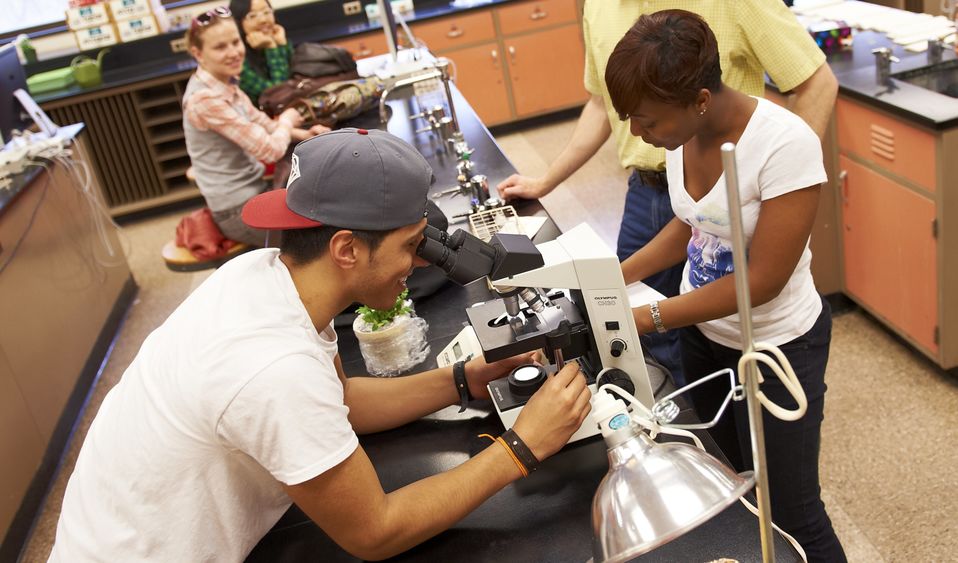 Penn State Abington Chancellor Damian J. Fernandez recently awarded the second round of Chancellor's Grants to faculty efforts that will support first-year student academic success, student-faculty research, and civil discourse training.
"These proposals demonstrate fresh approaches to academics and teaching. Their focus on innovation and high-impact experiential learning opportunities position our students for success, improving retention and graduation rates," Fernandez said.
The following faculty received grants totaling almost $20,000:
Rachael Brown and Michael Tepper (Mathematics): Improve student performance in entry-level Math courses (MATH 21 and 22) through the introduction of MATH 10, a one-credit support course, with a lead instructor role.
Oren Gur (Criminal Justice) and Sabahattin Gokhan Ozden (IST): Engage students in field research and develop a database for an ongoing study of accidental drug-related deaths in Montgomery County.
Les Murray (Biology): Incorporate peer mentors in an introductory Biology course (BIOL 110) to improve student success and satisfaction.
Liliana Naydan (English): Develop a Writing Fellows Program with peer writing tutors to improve student outcomes in an introductory English course (ENGL 015).
Karen Weekes (English & Women's Studies): In collaboration with Academic and Student Affairs, develop a one-day Civil Discourse Retreat to empower students to become better citizens through appreciative communication and effective listening.
The grants are funded by the Albert and Suzanne Lord Chancellor Endowment.
The Chancellor's Grants fund new programs, activities, and initiatives that are innovative and sustainable. The winning proposals support student engagement, retention and graduation; fresh approaches to academics and teaching; seed funding for larger projects; and robust community partnerships for service learning and civic education.
Penn State Abington, formerly the Ogontz campus, offers baccalaureate degrees in 19 majors at its suburban location just north of Philadelphia. Nearly half of our 4,000 students complete all four years at Abington, with opportunities in undergraduate research, the Schreyer honors program, NCAA Division III athletics, and boasts a new residence hall for first year students.