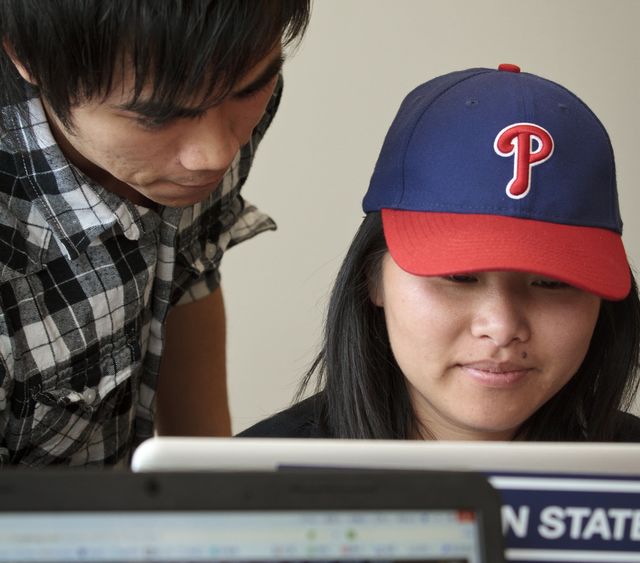 ABINGTON, Pa. — Editors of an elite journal selected the work of a Penn State Abington student for inclusion in its ninth edition along with research by students from Stanford, Emory and New York universities.
The Dialectics: Journal of Law, Leadership, and Society includes "The Analysis Matrix for Identifying Fair Gender Equality Policy," written by Abington student Fanny A. Frias Brito.
Frias Brito writes that while globalization has promoted social development over the centuries, it has also created social problems:
"One example is gender inequality, which still remains a major barrier to human development. Equality is a condition for social justice and hence a prerequisite for development. ...
"Gender equality is a precondition for all other global goals to be met. If the unfair conditions made possible by the persistence of gender inequality around the globe are conquered, ending global poverty, as well as ensuring inclusive and quality education for all, will perhaps become two very uncomplicated and accessible tasks. Tackling gender inequality is imperative if we are to progress toward more inclusive and humane societies."
The Abington-based electronic publication provides a forum for undergraduates to independently research and justify their opinions on issues while proposing forward-thinking solutions. Dialectics is the art or practice of logical discussion to investigate the truth of a theory or opinion.
"The primary scope of the journal is addressing issues of public importance," Salar Ghahramani, editor-in-chief of The Dialectics, said.
Students develop and submit manuscripts, and external expert reviewers or referees recommend which pieces merit publication. The competition is world-class — literally — since undergraduates from around the globe are eligible, but few make the cut. The latest edition includes eight papers.
Students from universities such as Stanford, NYU and Emory wrote articles accepted for the new edition. It includes analyses on whistleblowing, Donald Trump and the press and gender disparity in education in Afghanistan. Past issues tackled welfare reform, health care, foreign policy and taxes.
Even if an Abington student's manuscript isn't selected for publication, they can gain valuable experience working with Ghahramani, assistant professor of business law and international law and policy. There is an opportunity to be selected as a member of the editorial board, which reviews the writing of students and discusses improvements. Three Abington students served on the board this year: Frias Brito, Nicholas Griffin and Madison Stromswold.
External advisers to The Dialectics include faculty from the University of Connecticut as well as George Washington, East Carolina and George Mason universities.
Penn State Abington, formerly the Ogontz campus, offers baccalaureate degrees in 19 majors at its suburban location just north of Philadelphia. Nearly half of our 4,000 students complete all four years at Abington, with opportunities in undergraduate research, the Schreyer honors program, NCAA Division III athletics, and more. Students can start the first two years of more than 160 Penn State majors at Abington and complete their degrees at University Park or another campus.