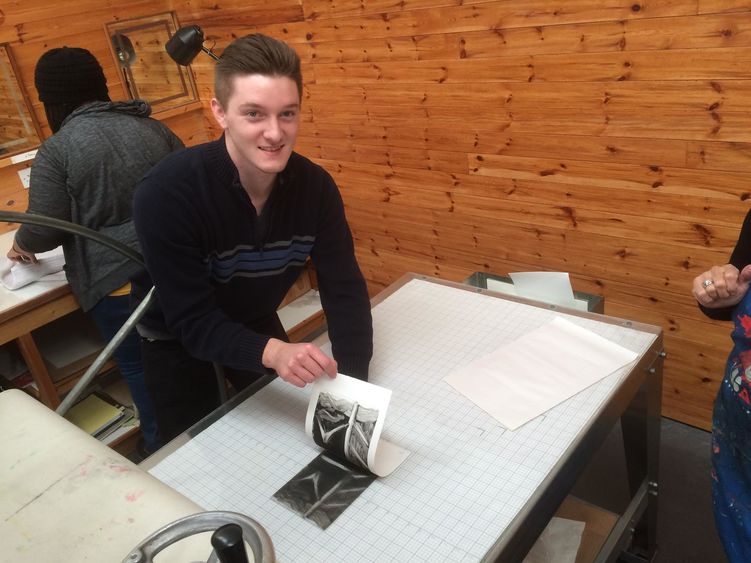 ABINGTON, Pa. -- Two Penn State Abington students earned grants to defray the cost of a course that includes one week of study in Scotland during spring break 2018.
Art majors William Miller and Jessica Schoell each received $1,000 from the Penn State Student Engagement Network to apply towards the course, Graphic Novel in Scotland.
The course, led by art faculty Yvonne Love and Emily Steinberg, will provide hands-on experience and the opportunity to explore wide-ranging techniques for translating life experiences and imagination into compelling visual narratives and sequential art.
Miller, Schoell, and others enrolled in the course will collaborate with students from Scotland's University of Dundee, who are majoring in the study of graphic novels.
Abington offers multiple courses each year that include short-term study abroad components, also known as embedded courses. The spring 2018 schedule includes Corporate Communication in Japan; Spanish Language, Literature, & Culture; and Social Science Gaming in Scotland. 
Penn State Abington, formerly the Ogontz campus, offers baccalaureate degrees in 19 majors at its suburban location just north of Philadelphia. Nearly half of our 4,000 students complete all four years at Abington, with opportunities in undergraduate research, the Schreyer honors program, NCAA Division III athletics, and more. Students can start the first two years of more than 160 Penn State majors at Abington and complete their degrees at University Park or another campus.