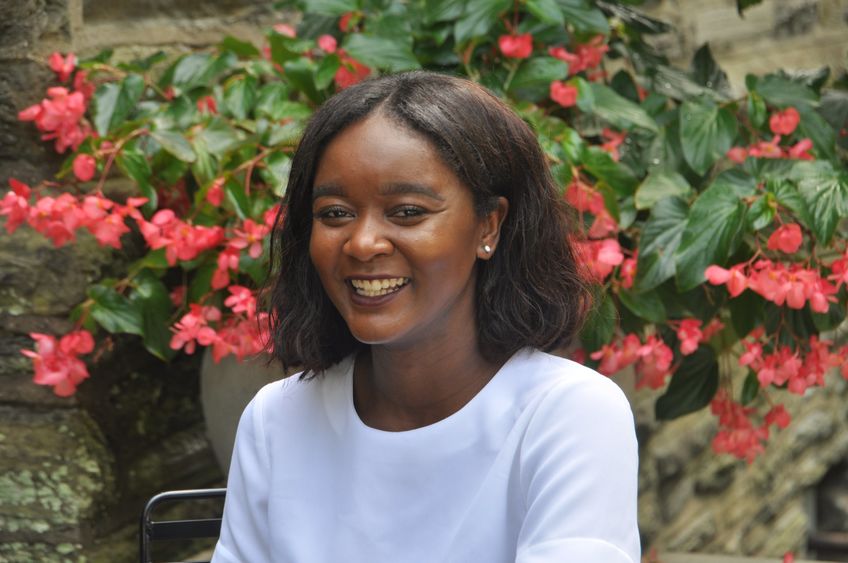 ABINGTON, Pa. — Pumpkin spice lattes and winter break ski trips are not the norm for Penn State Abington students. Almost 40 percent of Abington's students come from low-income families. They work several jobs, many spend long hours riding public transportation to and from campus, and half of them are the first in their families to attend college.
But statistics don't reveal the daily grind that many Abington students endure in pursuit of a college degree. Breshay Lewis, a fifth-year senior, agreed to share her story.   
"As an African-American woman and the first in my family to attend a university, it wasn't easy to get the proper support that I needed. I had parents who paid my tuition, but I couldn't rely on them to help me emotionally or mentally prepare for my college journey," she said.
Lewis, a Philadelphia resident, enrolled at Penn State Altoona before transferring to University Park as a junior.
"This is when my life changed," said Lewis. "I only had my father supporting me financially, so I had to pick up a job where I worked overnight four nights a week and went directly to class in the morning. My grades plunged, and my pay still wasn't enough. ... I returned to my childhood home and still didn't have much support."
Lewis then enrolled at Abington, about five miles from home. She connected with Tina Vance-Knight, director of the Center for Career and Professional Development, and completed a work-study in the center. Vance-Knight quickly became Lewis' mentor.
"Ms.Tina always encouraged me and helped me identify my strengths, and I became a better student," Lewis said. "Abington is where I found support and began to flourish professionally and academically. I worked three jobs last semester, and I earned A's and B's."
Lewis decided that she wanted to support women of color at Abington so they would avoid repeating her experience. She and Abington senior Ruth Brooks co-founded Sister2Sister with Vance-Knight as the adviser.
"With Sister2Sister, we will become each other's support by providing resources to women of color on campus. We hope to build a sisterhood along the way through social, professional, and academic events," said Lewis. 
Lewis plans to graduate in May 2018 with a degree in psychological and social sciences. She hopes to earn a master's degree and eventually open her own business.  
Penn State Abington, formerly the Ogontz campus, offers baccalaureate degrees in 19 majors at its suburban location just north of Philadelphia. Nearly half of our 4,000 students complete all four years at Abington, with opportunities in undergraduate research, the Schreyer honors program, NCAA Division III athletics, and more. Students can start the first two years of more than 160 Penn State majors at Abington and complete their degrees at University Park or another campus. Lions Gate, our first residence hall, opened in August 2017.