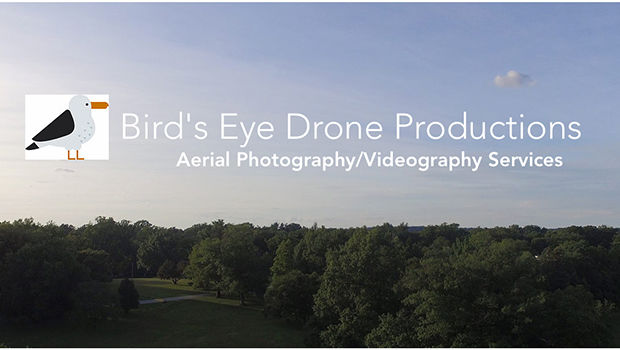 A Penn State Abington freshman entrepreneur won $2,000 to invest in his drone photography and videography business in the inaugural Abington LaunchBox Business Plan competition.
Robert Zigmund, founder of Bird's Eye Drone Productions, said he plans to buy additional equipment and initiate marketing efforts with the money. The firm takes video and images for events such as weddings and news and for real estate agents.
"It was really exciting to compete, and I was really surprised to win," Zigmund, who has taken courses in the entrepreneurship and innovation minor, said.
The business plan competition was sponsored by Penn State Abington and Invent Penn State, the University's investment in the seeding of innovation hubs in Penn State campus communities. It was open to Abington students and Abington Township community entrepreneurs.
Competitors needed to pass through an initial screening and six projects were selected for the final presentation that included:
a competitive analysis
target market, sales and marketing strategies,
history of the business and an overview of the industry,
financials,

and a review of the management team.
Prizes ranged from $250 to $2,000 and all winners will receive services from the Abington LaunchBox and Penn State's entrepreneurial ecosystem.
Penn State Abington, formerly the Ogontz campus, offers baccalaureate degrees in 18 majors at its suburban location just north of Philadelphia. Nearly half of our 4,000 students complete all four years at Abington, with opportunities in undergraduate research, the Schreyer honors program, NCAA Division III athletics, and more. Students can start the first two years of more than 160 Penn State majors at Abington and complete their degrees at University Park or another campus. Lions Gate, our first residence hall, will open in August.