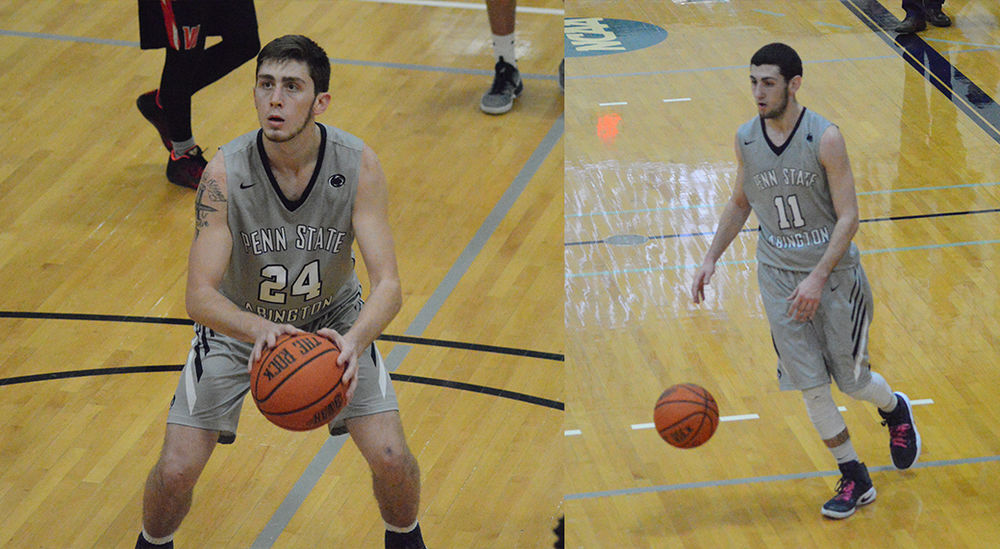 ABINGTON, Pa. — The City of Basketball Love (CoBL) All-Area Division III Awards highlighted the contributions of two Penn State Abington freshmen.
John Ryan and Austin Slawter earned honors for their outstanding seasons. Ryan was named the CoBL All-Area Rookie of the Year after leading Abington with 16 points per game. He is among the top five for points scored in a single game when he hit 34 points in a game against Penn College.
Slawter was named to the all-tookie team for averaging 13.3 points per game and 4.9 assists per game. He came close to breaking the single game record for assists twice during the season.
Penn State Abington athletics scores for the week of March 12, 2017.
Tennis (men)
Muhlenberg College 7, Abington 2