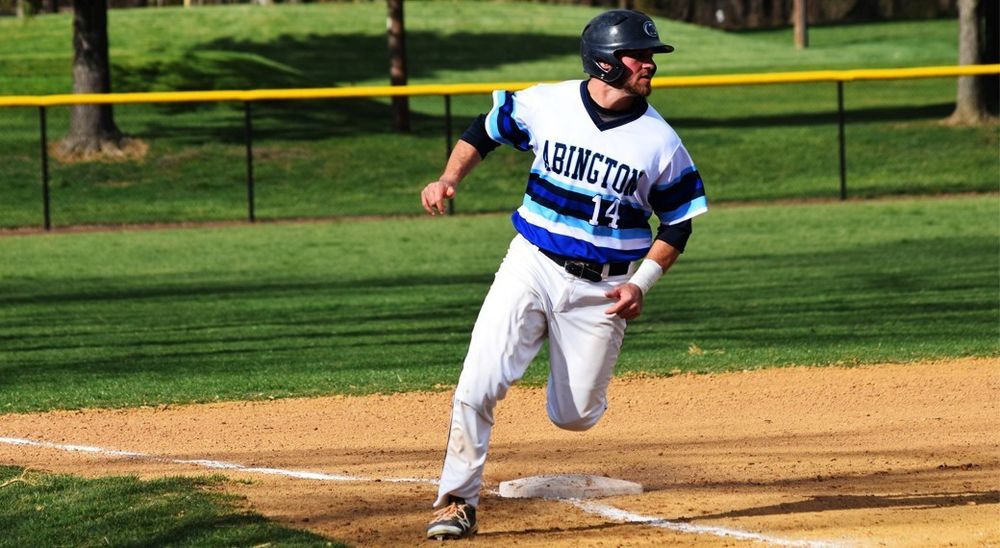 Penn State Abington student-athlete Trey Guaglionona cracked his 100th career hit versus Albion College. He is the 10th Abington baseball player to reach the milestone just days after teammate Matt Meyers did the same.
Penn State Abington athletics scores for the week of March 5, 2017.
Baseball
Penn State Altoona 11, Abington 9
Penn State Altoona 6, Abington 5
DeSales University 15, Abington 1
Albion College 8, Abington 5
Muskingum University 18, Abington 5
Iowa Wesleyan University 13, Abington 7
Golf (men)
Philadelphia University 339 strokes, Abington 337 strokes
Lacrosse (women)
Abington 16, Keystone College 7
Softball
Abington 3, Grove City College 2
King's College 4, Abington 3
LaRoche College 12, Abington 6
Abington 6, Mount Aloysius College 4
Tennis (men)
Virginia Wesleyan College 9, Abington 0
Tennis (women)
Virginia Wesleyan College 7, Abington 2
+++++++++++++++++++++++++++++++++++++++++++++++++++++++
Penn State Abington, formerly the Ogontz campus, offers baccalaureate degrees in 18 majors at its suburban location just north of Philadelphia. Nearly half of our 4,000 students complete all four years at Abington, with opportunities in undergraduate research, the Schreyer honors program, NCAA Division III athletics, and more. Students can start the first two years of more than 160 Penn State majors at Abington and complete their degrees at University Park or another campus. Lions Gate, our first residence hall, will open this August.