Scores for the week of Feb. 12, 2017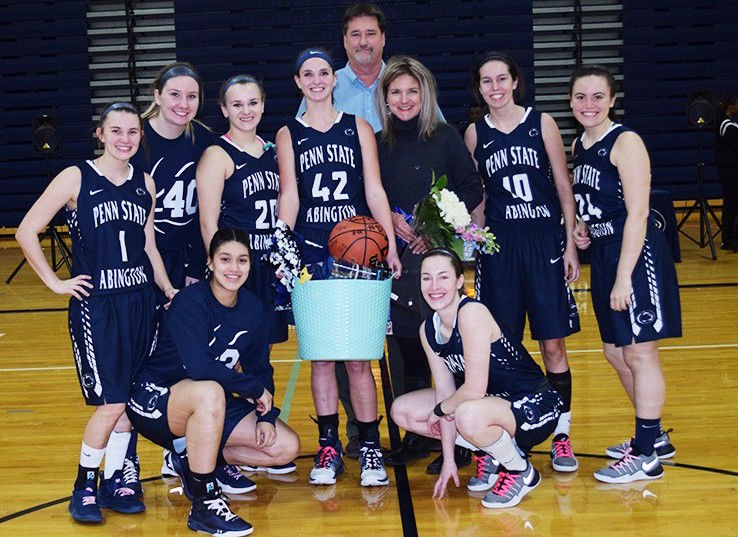 ABINGTON, Pa. — Penn State Abington athletics scores for the week of Feb. 12, 2017.
Baseball 
Frostburg State 21, Abington 3
Stevenson University 12, Abington 0
Basketball (men's): Season record is 9-16 overall, 8-12 in the North Eastern Athletic Conference.
State University of New York Polytechnic Institute (SUNY Poly) 83, Abington 78
—Austin Slawter and John Ryan scored a combined 44 points.
Penn State Berks 84, Abington 79
—Don Sloan scored a career high 23 points.
Morrisville State College 87, Abington 72
—Ryan scored 21 points.
Cazenovia College 83, Abington 70
—Sloan led the team with 18 points, and Slater scored 16 with 11 rebounds.
Basketball (women's): Season record is 12-13 overall, 10-10 in the conference.
SUNY Poly 74, Abington 50
Marah Hayes led the team with 15 points, and Angie Tabares collected five rebounds, her season high.
Abington 101, Berks 58
Symantha Marrero and Brittany Keyes hit career highs in the 101-58 rout of Penn State Berks. The team set a new single game record for points scored.
Morrisville State 74, Abington 65
Shayna Rodriguez scored 23 points and grabbed 10 rebounds. Keyes scored 21 points.
Abington 85, Cazenovia 63
—Rodriguez scored 34 points with eight assists, and six steals.
Next week: The women's basketball team opens the playoffs at 6 p.m. on Tuesday, Feb. 21, at Lancaster Bible College.