Spring 2017 programs announced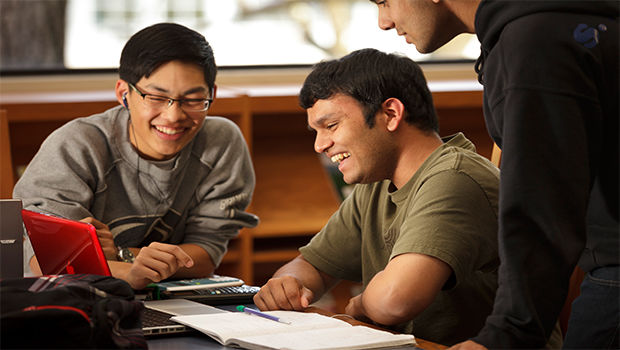 ABINGTON, Pa. — The proactive library faculty at Penn State Abington constantly assess and reassess developments and resources for information literacy, research, and time-sensitive topics. To supplement their daily student interactions, they stage programs for the campus community each semester.
Spring 2017 events begin at 1 p.m. in the Woodland Library:
"Fake News Detection" — Feb. 8. Make one's internal lie detector more sensitive to deception.
"TED Talks as Research Inspiration" — Feb. 16 and March 29. Watch, eat free pizza, leave with new project ideas.
"Research Parties" — Feb. 28, March 16 and April 19. It's always more fun with friends and snacks.
"Editing Wikipedia" — March 1. Start editing in under an hour.
"Feminist Publishing" — March 22. Jennifer Gilley, head librarian at the New Kensington campus, visits for Women's HERstory Month.
"Word Press 101" — April 7. Learn to build sites on sites.psu.edu.
"Finals Recharge" — May 1 and 2. Chair massages, Philly soft pretzels, and coffee.
The Woodland Building library is a refuge for students with a collection of nearly 60,000 volumes and more than 400 electronic databases. It's open to faculty, staff, alumni, and all Pennsylvania residents, too. Access to nearly 5 million items within the University Libraries system is available to members of the Penn State community.
++++++++++++++++++++++++++++++++++++++++++++++++++++++++++
Penn State Abington, formerly the Ogontz campus, offers baccalaureate degrees in 18 majors at its suburban location just north of Philadelphia. Nearly half of our 4,000 students complete all four years at Abington, with opportunities in undergraduate research, the Schreyer honors program, NCAA Division III athletics, and more. The Lions Gate residence hall will open in August 2017.