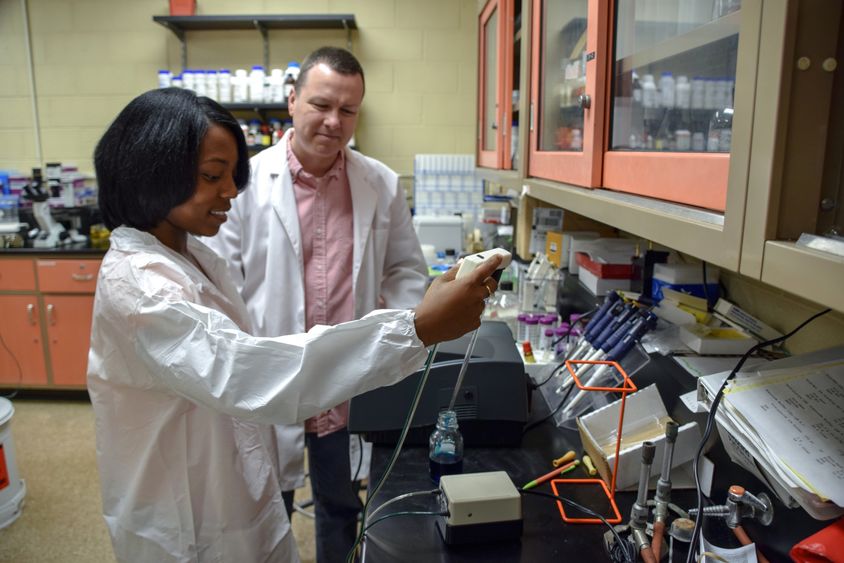 Thomas McGuire, senior lecturer in biology at Penn State Abington, earned one of 16 placements in the first group of General Education Faculty Fellows.
McGuire, who's taught at Abington for almost 20 years, was nominated for his experience teaching General Education courses and his commitment to innovative teaching and course design and providing access and service to students.
During his one-year term, McGuire and the other faculty fellows from within Penn State will advise the Office for General Education and act as a liaison to the academic community as courses are developed and revised. Faculty fellows will identify and share high-impact teaching practices and will help lead faculty development to advance student achievement.
"The General Education Faculty Fellows Program is a new and exciting way to engage faculty who have a track record of innovation and student-centered work within General Education," said Margaret Slattery, interim director and assistant dean of the Office for General Education.
McGuire teaches courses primarily in cell and molecular biology while his research involves the effects of the hormone human chorionic gonadotropin on breast cancer cells.
+++++++++++++++++++++++++++++++++++++++++++++++++++++++
Penn State Abington, formerly the Ogontz campus, offers baccalaureate degrees in 18 majors at its suburban location just north of Philadelphia. Nearly half of our 4,000 students complete all four years at Abington, with opportunities in undergraduate research, the Schreyer honors program, NCAA Division III athletics, and more. The Lions Gate residence hall will open in August 2017.