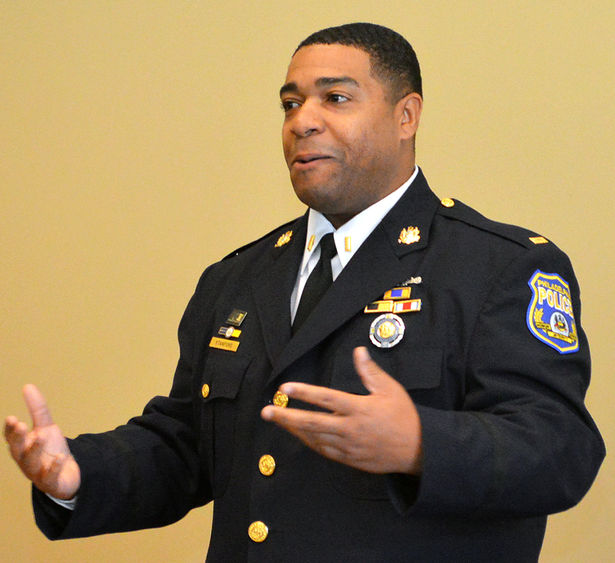 "I submit to you there is no cookie cutter way to conduct a traffic stop or other interaction. We need to give each other respect. We need to start somewhere on that middle ground. The onus is on the officer, but at end of day we are still human beings."
— Lt. John Stanford, commanding officer of Public Affairs and Social Media, Philadelphia Police Department
The Penn State Abington Black Student Union held its second conversation between local police and Abington students yesterday. Six officers from three local departments — Philadelphia and Abington and Cheltenham townships — answered questions about race, public/police interactions, and training.